Where are the best shopping areas of Europe located?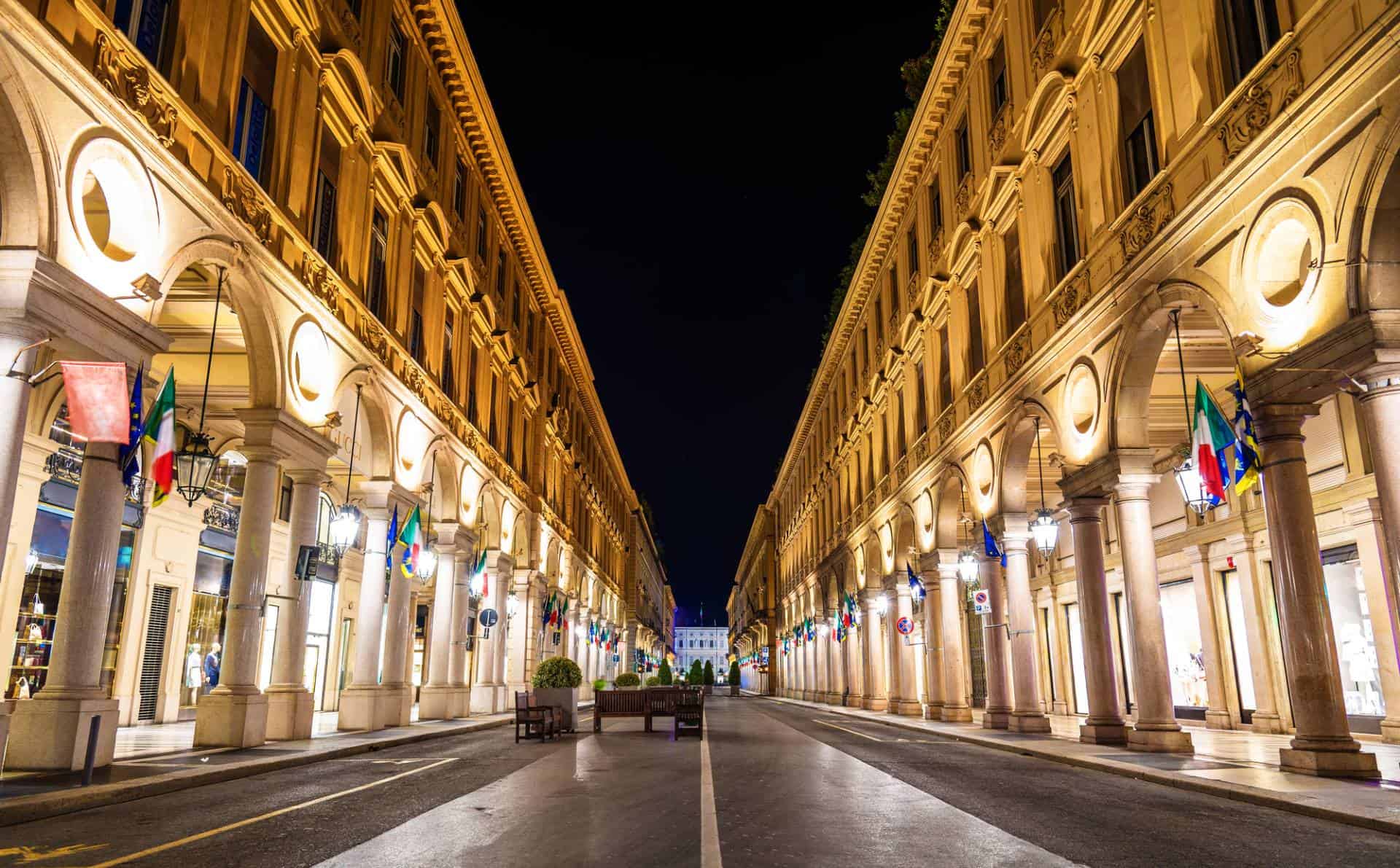 There's a great expression which says, "Whoever said money can't buy happiness simply didn't know where to go shopping." When you meet that rich count or countess, it's important to know where you're gonna spend their buckets of money.
Listed below are the areas where it is generally accepted the most fashionable boutiques, clothiers, and top-shelf names are located. To find out your European clothing and shoe sizes, see this post.
Bond Street, London, UK: Bond Street is synonymous with luxury shopping. Located in the heart of London's Mayfair, it's home to prestigious designer boutiques like Chanel, Louis Vuitton, and Tiffany & Co. Old Bond Street is known for its historic charm, while New Bond Street caters to the most discerning shoppers.

Other great shopping areas in London: Regent's Street; Oxford Street (for major department stores), visit Portobello Rd. Market on Saturdays, Camden Market on the weekend, or Liverpool Street every day.

Avenue des Champs-Élysées, Paris, France: This grand avenue in Paris is lined with shops, theaters, and cafes. It's a prime location for luxury shopping, with flagship stores like Louis Vuitton and Cartier. The Champs-Élysées exudes Parisian elegance and is often considered one of the most beautiful avenues in the world.

Two other great shopping areas in Paris are Rue de Rivoli and ave Montaigne.

Via Montenapoleone, Milan, Italy: Located in the fashion capital of Milan, Via Montenapoleone is a haven for designer fashion enthusiasts. It's adorned with high-end boutiques from brands like Prada, Gucci, and Versace. The street embodies Italian style and is a must-visit for fashion aficionados.

More shopping spots in Rome: Via Veneto area; Piazza di Spagna area; and the Via Nazionale area, Via Condotti.
More shopping spots in Florence: Via Roma to the Via Por Santa Maria and the Via de' Calzaiuoli.
More shopping spots in Milan: Quadrilatero d'Oro area including Via della Spiga and Via San Andrea.

Passeig de Gràcia, Barcelona, Spain: This upscale avenue in Barcelona is renowned for its architectural gems and high-end shopping. It's home to designer stores like Chanel and Louis Vuitton, as well as iconic landmarks like Gaudí's Casa Batlló and Casa Milà.

More shopping spots in Madrid are Calle de Serrano, Puerta del Sol/ Gran Via areas; El Rastro flea market.

Königsallee, Düsseldorf, Germany: Often referred to as the "Kö," Königsallee is a chic boulevard in Düsseldorf known for its luxury shops and tree-lined canal. It's a hotspot for high-end fashion, including flagship stores from brands like Chanel and Prada.

More shopping spots in Berlin include Tauentzienstrasse (Street) and Kurfurstendamm (Street).

Grafton Street, Dublin, Ireland: Grafton Street is Dublin's premier shopping district, featuring a mix of high-street brands and boutiques. It's a lively pedestrian street with a vibrant atmosphere, and it's perfect for leisurely shopping and people-watching.
Bahnhofstrasse, Zurich, Switzerland: Bahnhofstrasse is one of the world's most exclusive shopping streets. It stretches for over a mile and is lined with luxury boutiques, department stores, and Swiss watch shops. It's a must-visit for those seeking high-quality goods.
Váci Street, Budapest, Hungary: Váci Street is Budapest's main shopping thoroughfare, featuring a diverse range of shops, cafes, and restaurants. It's a hub for both international brands and local artisans, offering a mix of fashion, jewelry, and souvenirs.
Nevsky Prospect, St. Petersburg, Russia: This bustling avenue is the heart of shopping in St. Petersburg. It's lined with department stores, boutiques, and specialty shops, making it an excellent place to explore Russian fashion and find unique souvenirs.
Kärntner Strasse, Vienna, Austria: Kärntner Strasse is one of Vienna's most famous shopping streets. It's lined with a mix of international brands, traditional Austrian shops, and historic landmarks. It's a wonderful place to explore Vienna's cultural and shopping scenes.
These shopping districts offer a taste of the diverse and vibrant retail experiences that Europe has to offer. From luxury boutiques to charming local shops, each area has its own unique charm and allure.