What size am I in European clothing and footwear?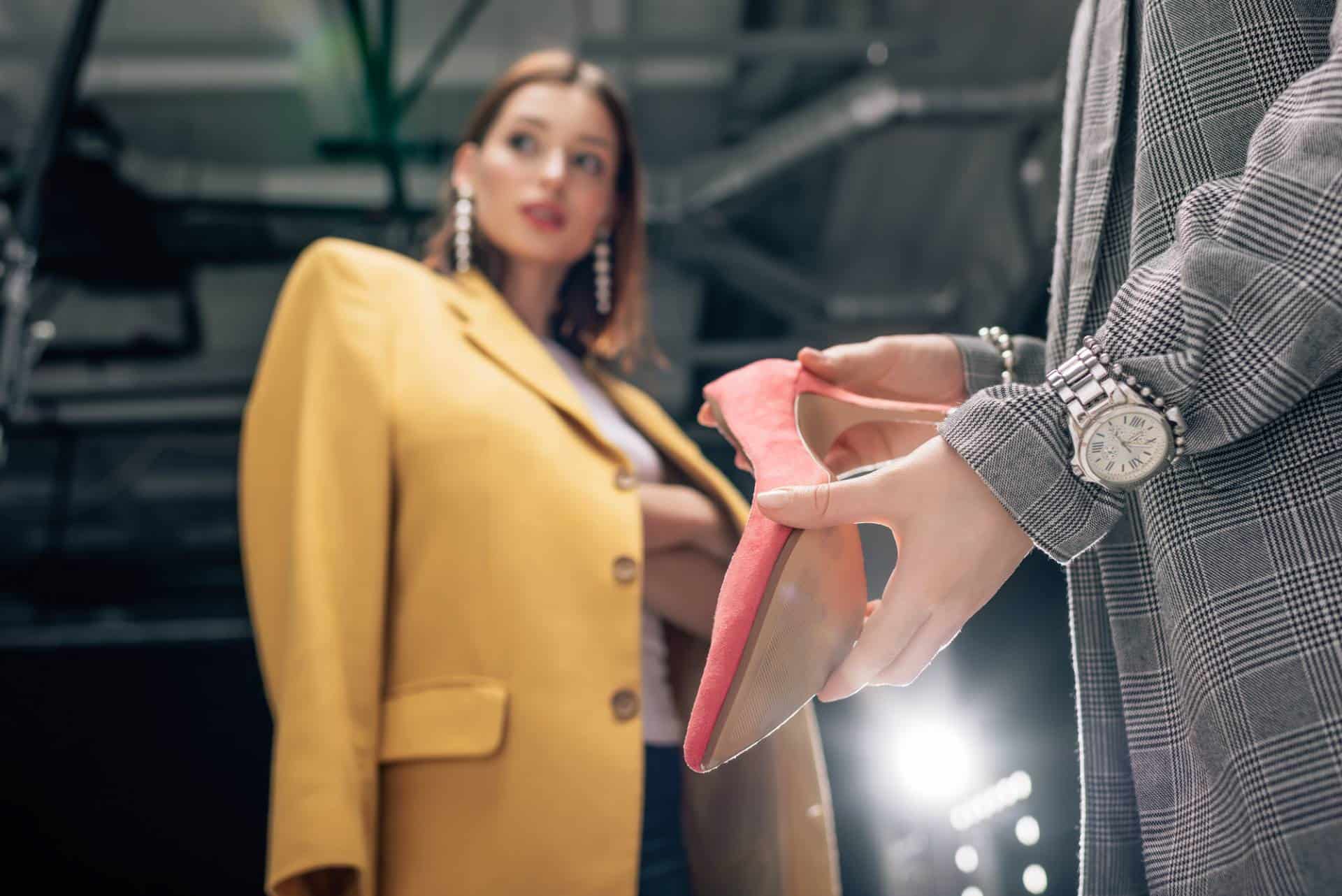 Note that sizes can and will vary as fashion designers/manufacturers toy with the psychology of ladies' fashion.
To determine your size in European clothing and footwear, you'll need to refer to a sizing chart and possibly try on different items for the best fit. European sizes for clothing are typically expressed in centimeters for body measurements (such as chest, waist, and hips) and use a numeric system (e.g., 36, 38, 40) for clothing size.
For footwear, European sizes are based on the length of your foot in centimeters. It's important to note that European sizes for both clothing and footwear can vary slightly between brands, so it's always a good idea to consult the specific size chart provided by the brand you're interested in.
If you have a specific piece of clothing or pair of shoes in mind, feel free to provide more details, and I can help you with the corresponding European size.
If you need a clothing and show converter then use this chart:
Men's Clothing Sizes
| US Letter | US/UK | Europe/Russia | Japan | Korea |
| --- | --- | --- | --- | --- |
| XXS | 30 | 40 | 32 | 80 |
| XS | 32 | 42 | 34 | 85 |
| S | 34-36 | 44-46 | 36-38 | 90-95 |
| M | 38-40 | 48-50 | 40-42 | 100-105 |
| L | 42-44 | 52-54 | 44-46 | 110-115 |
| XL | 46 | 56 | 48 | 120 |
| XXL | 48 | 58 | 50 | 125 |
| XXXL | 50 | 60 | 52 | 130 |
Women's Clothing Sizes
| US Letter | US/CAN | UK/AUS | JPN | Europe | France | Italy |
| --- | --- | --- | --- | --- | --- | --- |
| XS | 2 | 6 | 7 | 32 | 34 | 38 |
| S | 4 | 8 | 9 | 34 | 36 | 40 |
| S | 6 | 10 | 11 | 36 | 38 | 42 |
| M | 8 | 12 | 13 | 38 | 40 | 44 |
| M | 10 | 14 | 15 | 40 | 42 | 46 |
| L | 12 | 16 | 17 | 42 | 44 | 48 |
| L | 14 | 18 | 19 | 44 | 46 | 50 |
| XL/1X | 16 | 20 | 21 | 46 | 48 | 52 |
| 1X/2X | 18 | 22 | 23 | 48 | 50 | 54 |
| 2X | 20 | 24 | 25 | 50 | 52 | 56 |
| 3X | 22 | 26 | 27 | 52 | 54 | 58 |
| 4X | 24 | 28 | 29 | 54 | 56 | 60 |
Men's Shoe Sizes
| US | UK/AUS | EU | MEX |
| --- | --- | --- | --- |
| 5 | 4.5 | 37.5 | 4 |
| 5.5 | 5 | 38 | 4.5 |
| 6 | 5.5 | 38.5 | 5 |
| 6.5 | 6 | 39 | 5.5 |
| 7 | 6.5 | 39.5 | 6 |
| 7.5 | 7 | 40 | 6.5 |
| 8 | 7.5 | 41 | 7 |
| 8.5 | 8 | 42 | 7.5 |
| 9 | 8.5 | 43 | 8 |
| 9.5 | 9 | 43.5 | 8.5 |
| 10 | 9.5 | 44 | 9 |
| 10.5 | 10 | 44.5 | 9.5 |
| 11 | 10.5 | 45 | 10 |
| 11.5 | 11 | 45.5 | 10.5 |
| 12 | 11.5 | 46 | 11 |
| 12.5 | 12 | 46.5 | 11.5 |
| 13 | 12.5 | 47 | 12 |
| 13.5 | 13 | 47.5 | 12.5 |
| 14 | 13.5 | 48.5 | 13 |
| 14.5 | 14 | 49 | 13.5 |
| 14.5 | 14 | 49 | 13.5 |
| 15.5 | 15 | 50 | 14.5 |
| 16.5 | 16 | 51 | 15.5 |
Women's Shoe Sizes
| US | UK | EU | AUS | CHN |
| --- | --- | --- | --- | --- |
| 5 | 3 | 35.5 | 5 | 35.5 |
| 5.5 | 3.5 | 36 | 5.5 | 36 |
| 6 | 4 | 36.5 | 6 | 37 |
| 6.5 | 4.5 | 37 | 6.5 | 37.5 |
| 7 | 5 | 37.5 | 7 | 38 |
| 7.5 | 5.5 | 38 | 7.5 | 39 |
| 8 | 6 | 38.5 | 8 | 39.5 |
| 8.5 | 6.5 | 39 | 8.5 | 40 |
| 9 | 7 | 39.5 | 9 | 41 |
| 9.5 | 7.5 | 40 | 9.5 | 41.5 |
| 10 | 8 | 40.5 | 10 | 42 |
| 10.5 | 8.5 | 41 | 10.5 | 43 |
| 11 | 9 | 41.5 | 11 | 44.5 |
| 11.5 | 9.5 | 42 | 11.5 | 46 |
| 12 | 10 | 42.5 | 12 | 47 |
| 12.5 | 10.5 | 43 | 12.5 | 47.5 |
| 13 | 11 | 43.5 | 13 | 48 |