Why are bathrooms in Europe so bizarre?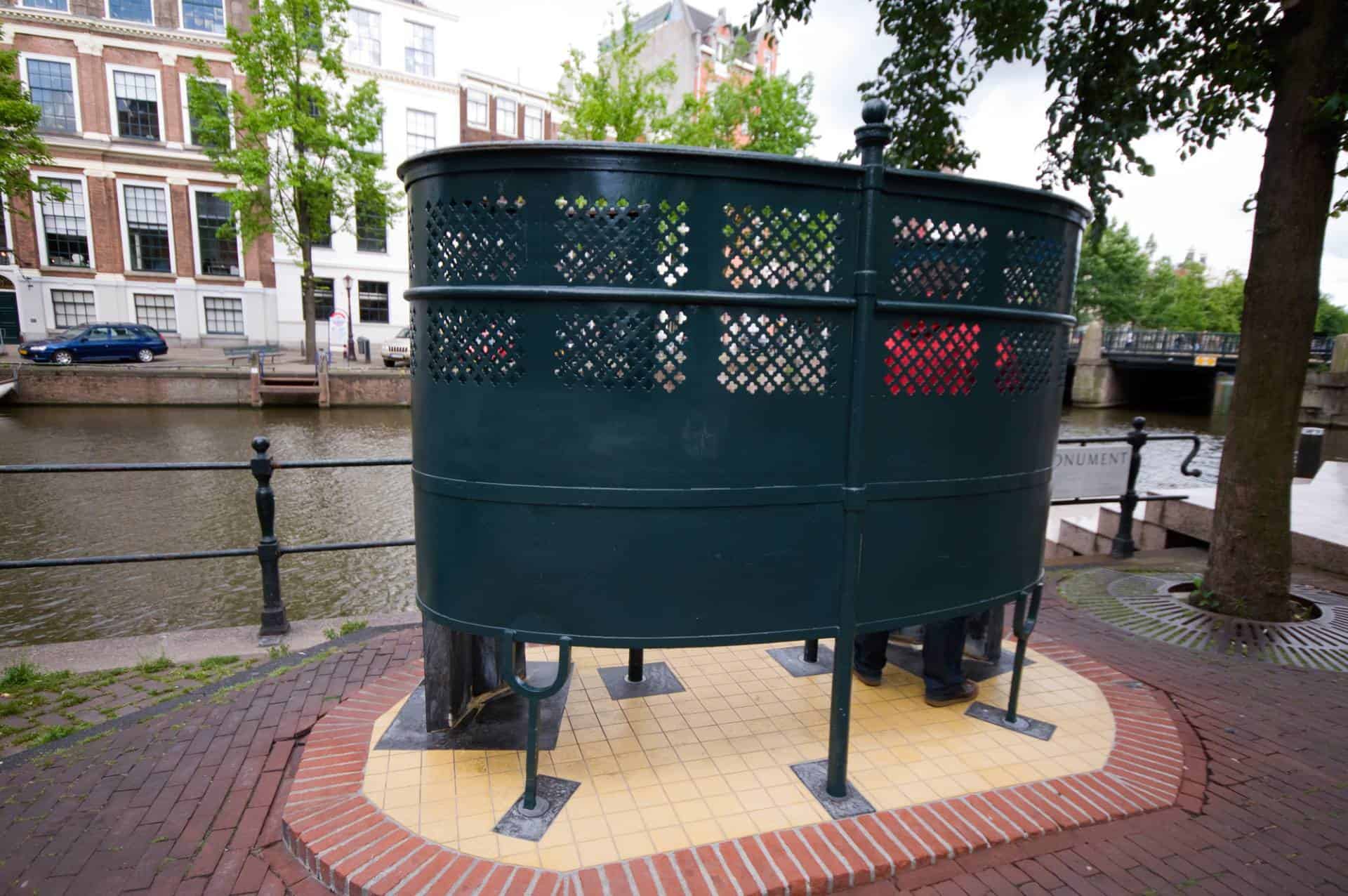 For all of Europe's elegance and civility, using the toilet can be a ridiculously challenging experience. Between the bidet, the Turkish toilets (aka 'the squat pit' or the 'old hole in the floor'), and the all too common #50 grit sandpaper that passes for bung roll, one thing is for certain: it pays to be open-minded and flexible (sometimes quite literally). Despite the basic biological human need to pee or poop, many toilets do actually charge (sometimes as much as 50 cents or even a euro on rare occasion) and will have a surly attendant sitting behind a makeshift desk to take your change. If a charge is not mandatory, tip the cleaner generously (usually 20 cents will suffice). It's a nasty job but somebody's got to do it. Some other noteworthy items worthy of noting:
How the hell to use the bidet? When and why is another story altogether. Sometimes used as a footwash basin, it is primarily used for washing after the toilet or after sex with most people facing the wall (opposite of a regular toilet). If you're still really confused, YouTube it and prepare to be entertained.
[dt_divider style="thin" /]
Using the trash can for "soiled or used" toilet paper (if ya know what I mean) instead of flushing. Because so many places have very poor or insufficient water pressure to handle such paper products, it becomes necessary to use the bin.
[dt_divider style="thin" /]
The ever present "observation style bowls," designed so one can inspect their own feces. A throwback to the days of old, many still persist and are quite common throughout Europe.
[dt_divider style="thin" /]
There are lots and lots of Toilets without toilet seats (especially in Italy). The obvious question is what is the point of not including the seat and why?
[dt_divider style="thin" /]
The pervasiveness of unisex style (don't say bisexual, that's different) bathrooms.
[dt_divider style="thin" /]
Those outdoor urinals on the streets of Amsterdam. Seeing up to 4 guys simultaneously urinate while ladies push strollers with babies on by can be rather eyeopening to say the least.
[dt_divider style="thin" /]
In France it is not against the law to pee outside in a public place. Although it may be considered exceptionally rude and gross, it is technically not illegal or against the law to piss outdoors, in the bushes, or even in an alley.