Who makes the best chocolates and where are their factories located?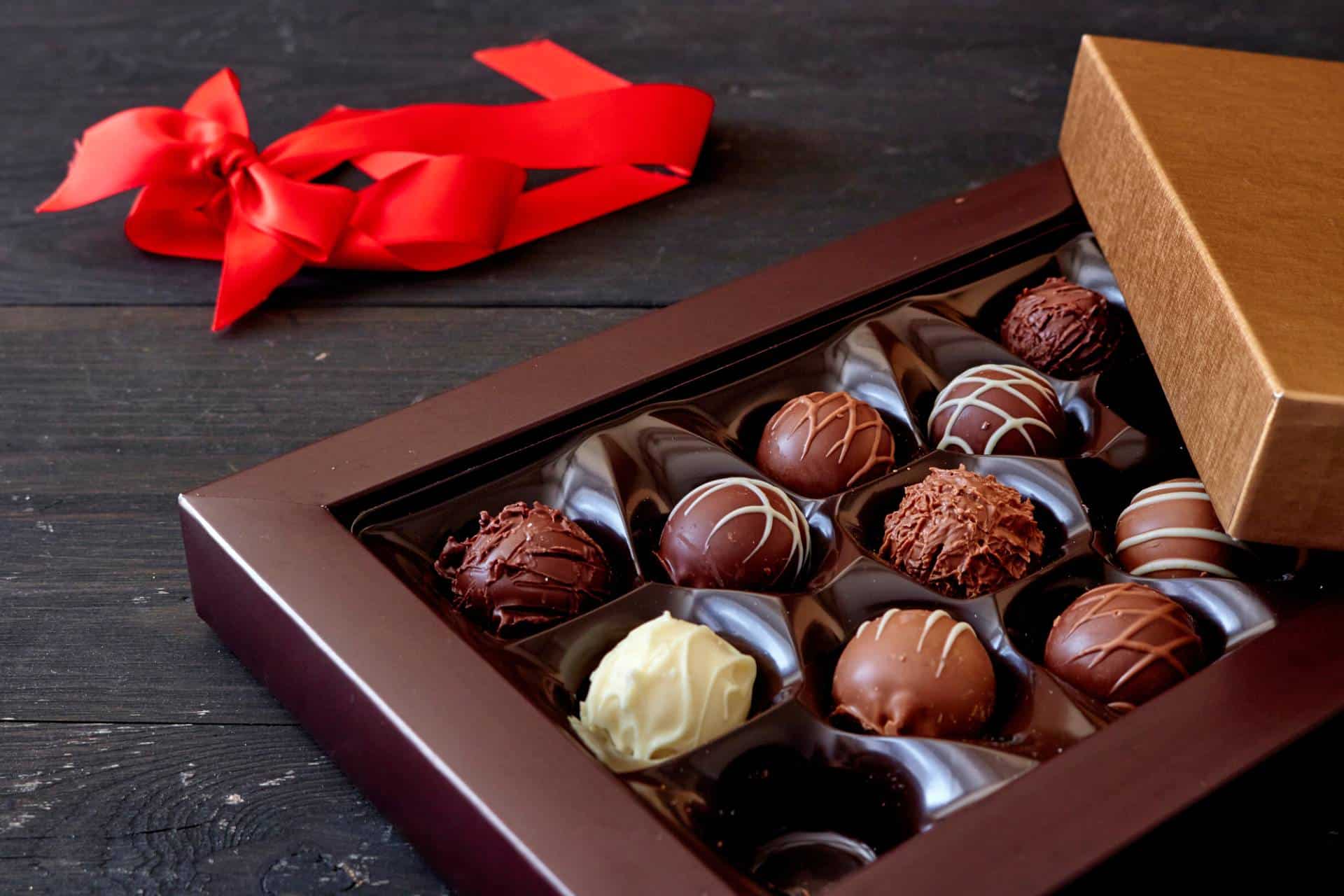 Chocolate has come a long way since its humble origins over 2,000 years ago when the Mayans first discovered the magical qualities inherent to the cocoa bean. Their civilization was extremely fond of a bitter chocolate beverage they simply called "xocolati."
Much, much later scientists realized they could mix the fats from that cocoa bean with sugar and mould it into what we now widely call a candy bar. Then came Henri Nestle who mixed condensed milk into the recipe and was the first to create milk chocolate.
These days, it's widely held the Swiss scoff down a world record of 10 ½ kilos of chocolate (the equivalent of 40 family size bars of chocolate per person, per year or 1 normal size chocolate per day, everyday). Despite this, they still manage to maintain ridiculously above average physical health. Judge for yourself at the plethora of factory tours available from many of Europe's finest chocolatiers.
Godiva from Belgium. See godiva.com
Toblerone toblerone.com s headquartered in Zurich, Switzerland and now owned by Kraft Foods, but produced in a ultra-modern factory just outside Bern
Lindt from Zurich, Switzerland. See lindt.com
Nestle from Vevey, Switzerland. See nestle.com
Chocolaterie Cailler/Nestle in Broc, Switzerland
Learn how chocolates and pralines are made using fresh milk from the Alps in side this legendary Swiss chocolate factory. Tour complete with tastings and a film. Open from May 1 to October 31 Monday to Friday: 9-11am/ 13:30-16pm. Telephone: (+41) 0 26 921 51 51
Suchard (Swiss)- now owned by Philip Morris
Sprungli from Zurich. The public venue for this chocalatier is a café located on 21 Bahnhofstrasse near the Paradeplatz. The speciality to sample is the Luxemburgli, which is a cream filled pastry. If you order an espresso, you'll get a free chocolate sample as well.
Alprose Chocolat has the Schoko Land Museum where visitors can learn the techniques of modern chocolate production as well as a museum showcasing the traditions of Swiss Chocolate making.
Chocalat Alprose SA, Via Rompada 36 Caslano-Lugano, Switzerland.Tel: +41 91 611 8856 Hours: M-F 9:00-18:00, Sat & Sun: 9:00-17:00 Email: [email protected]
Milche from Austria
Cadbury World outside of Birmingham, England. Visit the factory by taking the train to Bourneville station from Birmingham's New Street. They are open daily, generally from around 10:30am-5pm with admission fees of L6.50/L4.50. For reservations (which are suggested on the busy weekends ) call +44 0121 451 4159. See cadbury.co.uk
Baci from Perugia-owned by Nestle? Mention the Perugia International Chocolate Fair where men wield mighty axes into giant blocks of mouth watering chocolate. See baciperugina.com
The Heindl Chocolate Museum in Vienna, Austria. See heindl.co.at
In Alicante, check out the Chocolate Museum in Vila Joisosa (96 589 0959)
In Dublin, stop by any one of Butler's Chocalate Cafes (located at 51 Grafton St, 24 Wicklow St., 9 Chatham St., or 18 Nassau St.) butlerschocolates.com