Which train station is Platform 9 3/4 located (from Harry Potter)?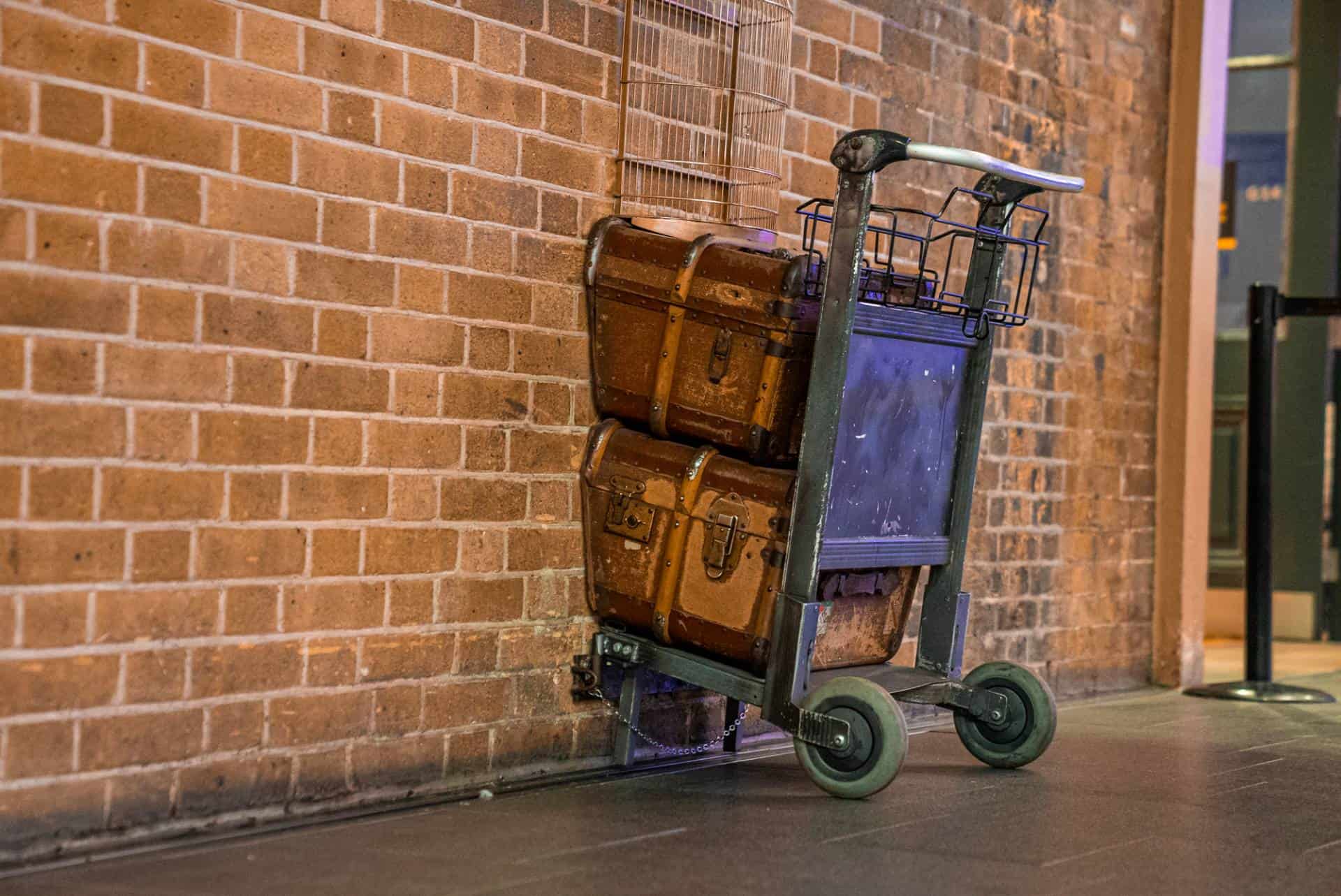 Let's face it: you're still waiting for your letter from the Hogwarts School of Witchcraft and Wizardry. 
You've dreamed of buying your first wand, using Platform 9 and ¾ to get to the Hogwarts Express, and letting the train whisk you away to the magical castle. 
You may never get to meet the Sorting Hat and find your true House, but there's good news. You can visit Platform 9 and ¾ in London's King's Cross station, where you can find a luggage trolley rooted in the brick wall, stuck somewhere between our world and Harry's. 
You can take your own photo with the trolley or have a professional photo taken between 9 a.m. and 9 p.m., which can be purchased at the Harry Potter shop located nearby. In the Ollivander's Wand Emporium-themed shop, fans can find all kinds of Harry Potter-themed goodies, including House, themed robes, scarves and sweaters, wands, and other collectibles.