Where were the various James Bond films shot at?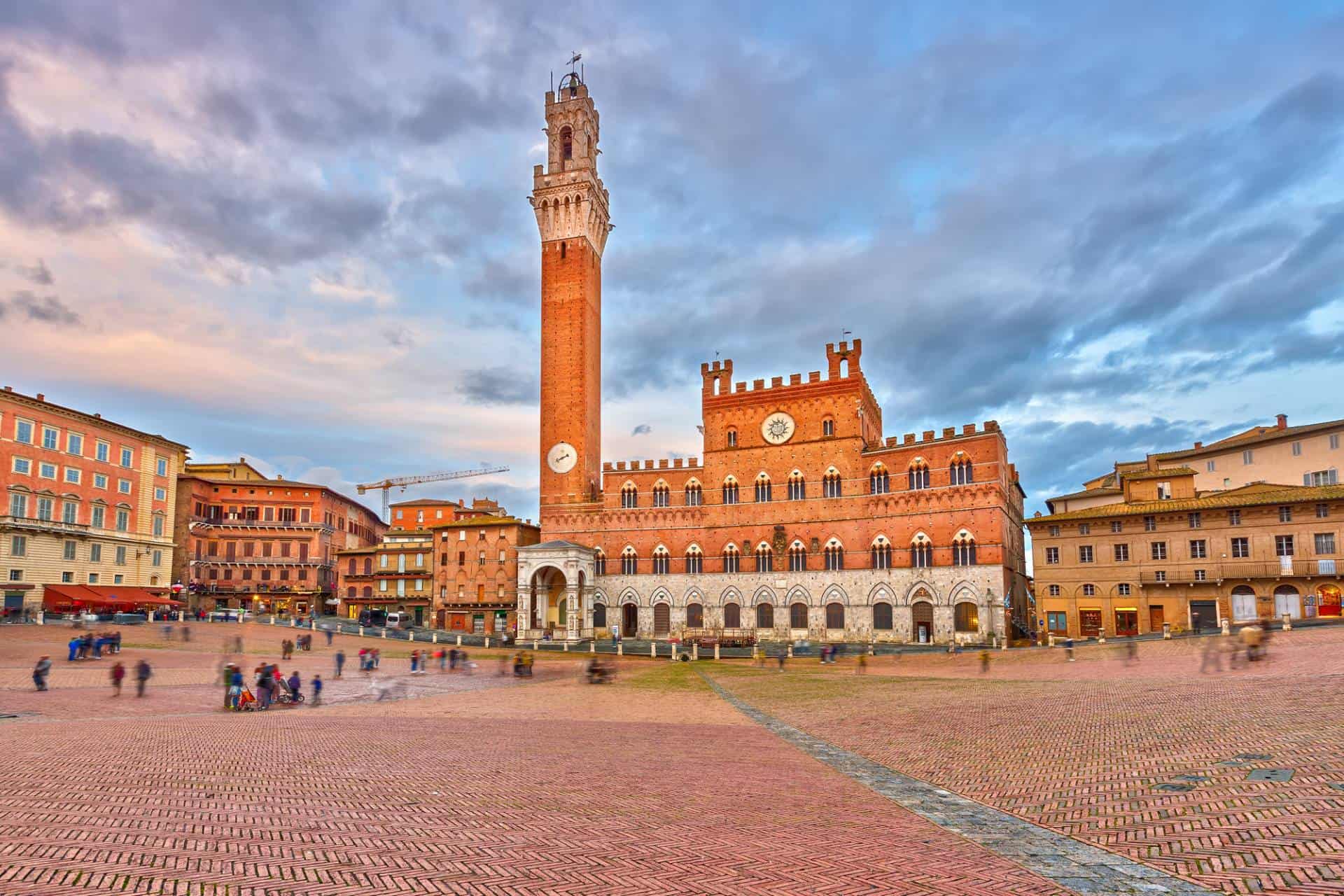 Whether getting orders from M, flirting with Money Penny, getting the latest gadget from Q (Desmond Llewelyn), or ordering a bottle of Bollinger champagne to seduce the femme fatale, the debate will always rage over who the best really was. Of the six total 007's (Sean Connery-Scotland, George Lazenby-Australian, Roger Moore- English, the Moore the better, Timothy Dalton, Pierce Brosnan, or Daniel Craig), the consensus generally holds that no one can upstage Connery as the suave, thrill-seeking Commander Bond. Regardless of who stars as 007, however, the chicks will always go "ohhhh James."
The Office: First of all, the term MI refers to military intelligence, MI5 (also called the Security Service) is the branch that deals especially with domestic security, and MI6 (also called the Secret Intelligence Service) is the secretive branch that deals in gathering intelligence from abroad. Neither is part of the MOD (Ministry of Defense), and the MI5 reports to the Home Secretary while MI6 answers the Foreign Secretary. MI6 headquarters in London are located at Vauxhall Cross. Interestingly enough, though, the MI6 does not have a website but instead can be contacted at P.O. Box 1300, London SE1 1BD.
The Car models: BMW paid an estimated 15 million pounds to sway James Bond to scrap his Aston Martin for its custom BMW Z3 sports car in the 1995 film Goldeneye, remote-controlled BMW 750 in Tomorrow Never Dies (1997), and a BMW Z8 in World is Not Enough (1999).
Aston Martin secured the rights to furnish 007's swanky ride in Die Another Day. As the 20th Bond film to date, it features Aston's new V-12, 460 bhp Vanquish (158,000 Pounds Sterling Retail), effectively restoring Bond's legacy with Aston. In 1964's Goldfinger, Sean Connery drove the now legendary Aston DB5. And for the record, creator Ian Fleming's novels originally had 007 driving a Bentley, not necessarily considered a sports car but more simply a luxury car.
While we're on the subject of British car manufacturers, that oh-so-groovy International Man of Mystery Austin Powers, played by Mike Myers, has done wonders to bolster luxury car sales for Jaguar. Typically sporting a classic E-Type Jag in his first two films, he abandoned all that for a new XK8 (also dubbed the Shaguar) in his latest venture Goldmember. For the record, it is also painted in the traditional red, white, and blue Union Jack motif. "Yyeeaaahh baby!!!"
The Gun: a 7mm Walther PPK
The Author: The mastermind behind the Bond series was British novelist Ian Fleming (born 1908 in London-died 1964 in Canterbury), who was educated at Eton College and the Royal Military College at Sandhurst. Among other things, he worked for the Reuters news agency from 1929 to 1933 in Moscow, was a personal assistant to the director of British naval intelligence during World War II (1939-1945), and served as foreign manager Sunday Times in London after the war. He wrote 12 best-selling novels about Bond. Of all things, he had purchased Noel Coward's house in St. Margaret's Bay, Dover, Kent, which he used occasionally as his weekend retreat.
No (1962) Sean Connery, Jack Lord, Ursula Andress, Joseph Wiseman, Bernard Lee
From Russia With Love (1963) Sean Connery, Lotte Lenya, Robert Shaw, Pedro Armendariz, Daniela Bianchi, Bernard Lee
Goldfinger (1964) Sean Connery, Gert Frobe, Honor Blackman, Harold "Odd Job" Sakata, Shirley Eaton, Bernard Lee
On Her Majesty's Secret Service (1969), George Lazenby, Diana Rigg as Tracy, Telly Savalas as Blofeld, Gabrielle Ferzettias as Draco-Scenes of the College of Arms in London, Bern (Switzerland) including the Bear Pits, and many shots of the Lauterbrunnen Valley including Murren, Lauterbrunnen, Birg, and the Piz Gloria on Schilthorn which serves as the evil headquarters of Blofeld. There is a great helicopter assault on Piz Gloria and a good shot of a guard going over Staubbach Falls. Supposed shots of southern France are actually Portugal.
Thunderball (1965) Sean Connery Only a few passing shots of England and Paris, mostly in Nassau (Very Austin Poweresque-even has shark tank)
You Only Live Twice (1967)-Sean Connery (Extremely Austin Poweresque-bald dude with white cat)
Diamonds are Forever (1971) Sean Connery, Jill St. John
Live and Let Die (1973) Roger Moore, Jane Seymour, and Yaphet Kotto as Mr. Big (Kananga). Has virtually no footage of Europe. Mostly filmed in Harlem (NYC), New Orleans, and the Caribbean island of
The Man With the Golden Gun (1974) Roger Moore, Christopher Lee, Maud Adams, Britt Ekland, Soon-Teck Oh, Herve Villechaize. It has absolutely no footage of Europe-mostly filmed in Macau, Hong Kong, China, and Thailand.
The Spy Who Loved Me (1977) Roger Moore, Barbara Bach, Curt Jurgens, Richard Kiel, Bernard Lee, Caroline Munro
Moonraker (1979) Roger Moore, Lois Chiles, Richard Kiel, Micheal Lonsdale, Corinne Clery, Bernard Lee
Octopussy (1983) Roger Moore, Maud Adams, Louis Jourdan, Kristine Wayborn, Kabir Bedi, Steven Berkoff
Never Say Never Again (1983)- Sean Connery, Kim Basinger, Klaus Maria Brandauer, Rowen Atkinson-Many shots of the Riviera, including Antibes, Monaco, Villefranche, Roquebrune-sur-Mer, Menton, Palmera
A View to a Kill (1985) Roger Moore, Chris Walken, Grace Jones, Tanya Roberts
The Living Daylights (1987) Timothy Dalton, Maryam D'Abo, Jeroen Krabbe, Joe Don Baker
License to Kill (1989) Timothy Dalton, Carey Lowell, Robert Davi, Anthony Zerbe
Goldeneye (1995) Pierce Brosnan, Sean Bean, Isabella Scorupco, Famke Janssen
Tomorrow Never Dies (1997) Pierce Brosnan, Jonathan Pryce, Michelle Khan, Michelle Yeoh, Teri Hatcher, Gotz Otto, Joe Don Baker
007-The World is Not Enough (1999) starring Pierce Brosnan, Sophie Marceau, Denise Richards-Begins in Bilbao, Spain near Guggenheim; then has fantastic high-speed boat chase down the Thames river from MI6 Headquarters near Westminster, past Parliament to Canary Wharf and finally the Millenium dome where a balloon explodes, and James falls downside of the dome. MI6 HQ in Scotland is the Eilean Donan castle in Dorrie, and passing shots of Istanbul and the Bosphorus toward the end.
Die Another Day-Pierce Brosnan, Halle Berry (2002) This 90 million pound production.
Visit Site>>