Where is the best place to view the northern lights (aurora borealis)?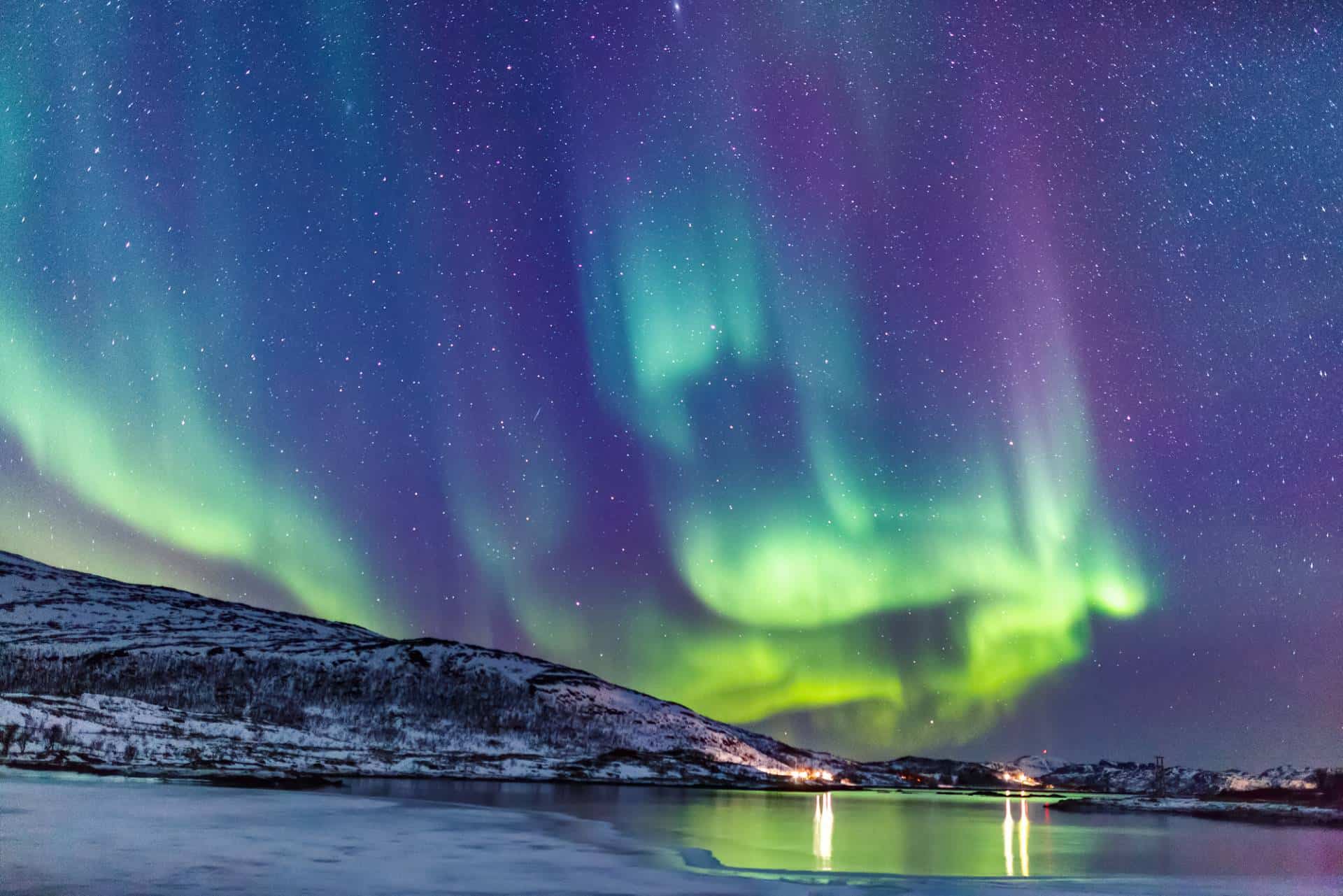 Obviously, Scandinavia comes to mind first. Then perhaps Iceland and Russia, and possibly parts of northernmost Scotland also afford glimpses at what is regarded by many, as one of the coolest natural effects on Earth. And it's free!
Laymen should note the the very important difference between the two major concepts of the Arctic Circle, namely the midnight sun and the aurora borealis (Northern Lights). The Midnight Sun is a summer phenomenon occurring from mid-May till late July when nearly 24 hours of sunlight shines, while the aurora borealis is a flaming winter spectacle occurring during the nearly 24 hours of perpetual winter darkness.
Hammerfest, located at the top of the North Cape of Norway, boasts being the world's northernmost town and serves as the ultimate destination. Southwest of Hammerfest, yet still 250 miles north of the Arctic Circle, and much further down the coastline lies Tromso which has an extraordinary Northern Lights Planetarium, a Polar Museum, and an Arctic Church which would  be of interest to enthusiasts.
Another great location for viewing the Midnight Sun would be in Sweden over 900 miles north of Stockholm at a tiny resort town called Abisko. Aside from its national park, lake, and island it boasts the longest marked trail in the world called the Kungsleden, or the Royal Trail, which runs some 210 miles in total distance.
<<Book Now>> for great Northern Light Tours!