Where is Jim Morrison's Grave?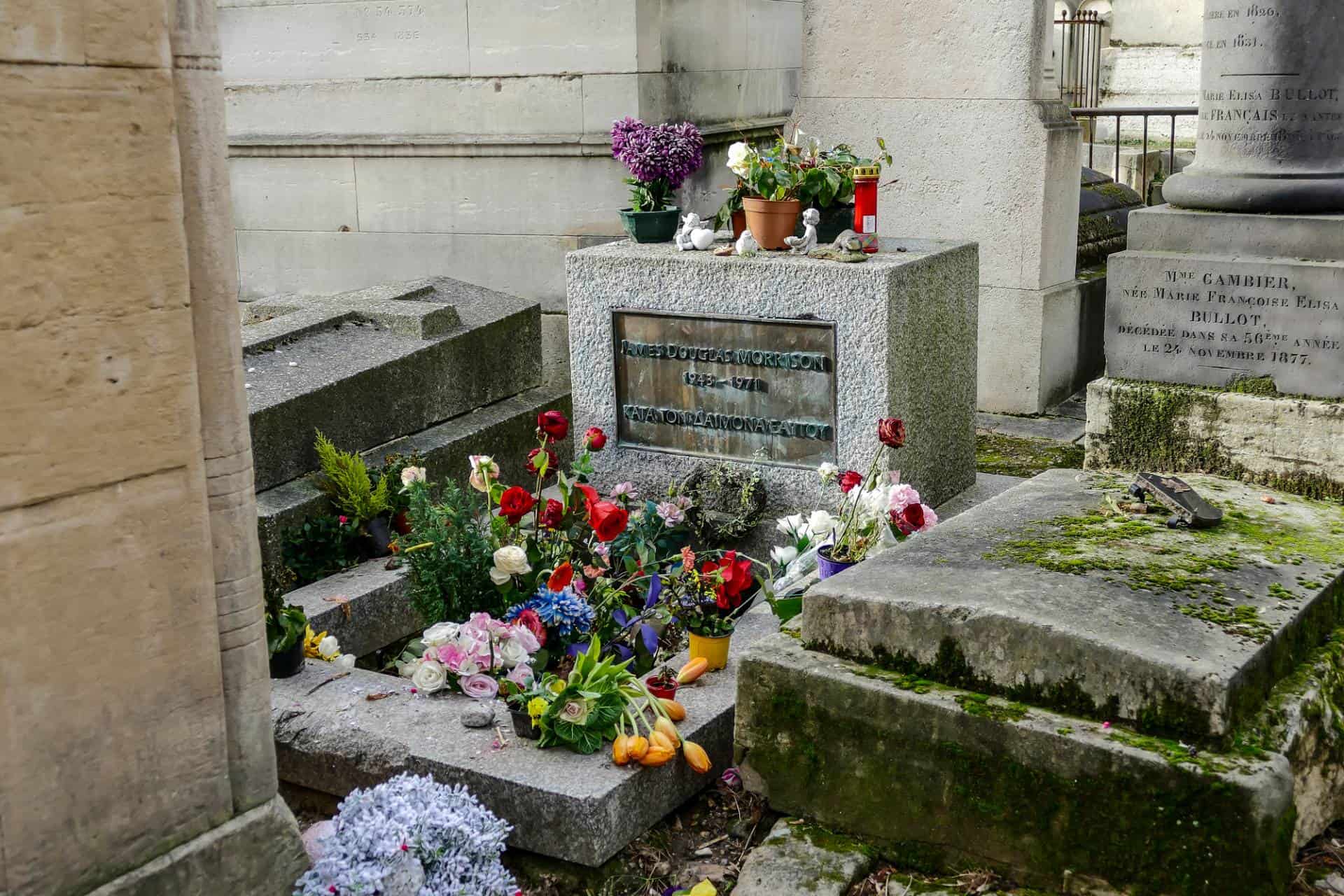 He lies in division 6 of the Pere Lachaise Cemetery in Paris, part of the over one million people buried there, and a major reason for it being the world's most visited cemetery. At around 5am on Saturday morning July 3rd 1971, Pamela S. Courson, his girlfriend, found him dead in the bathtub from a heroin overdose at the age of 27 in their apartment on 17-19 rue Beautreillis in the Marais district (4th Arrondisement). He was born on December 8 1943 in Melbourne, Florida.
The cemetery can be a very confusing place, and his grave is nearly impossible to find so ask the guard for a free map, otherwise you'll never find it on your own. There is no entrance fee. Gate Hours: Metro Stop: Pere-Lachaise/Line 2 or 3.