Where is the best city/place to see the works of Salvador Dali?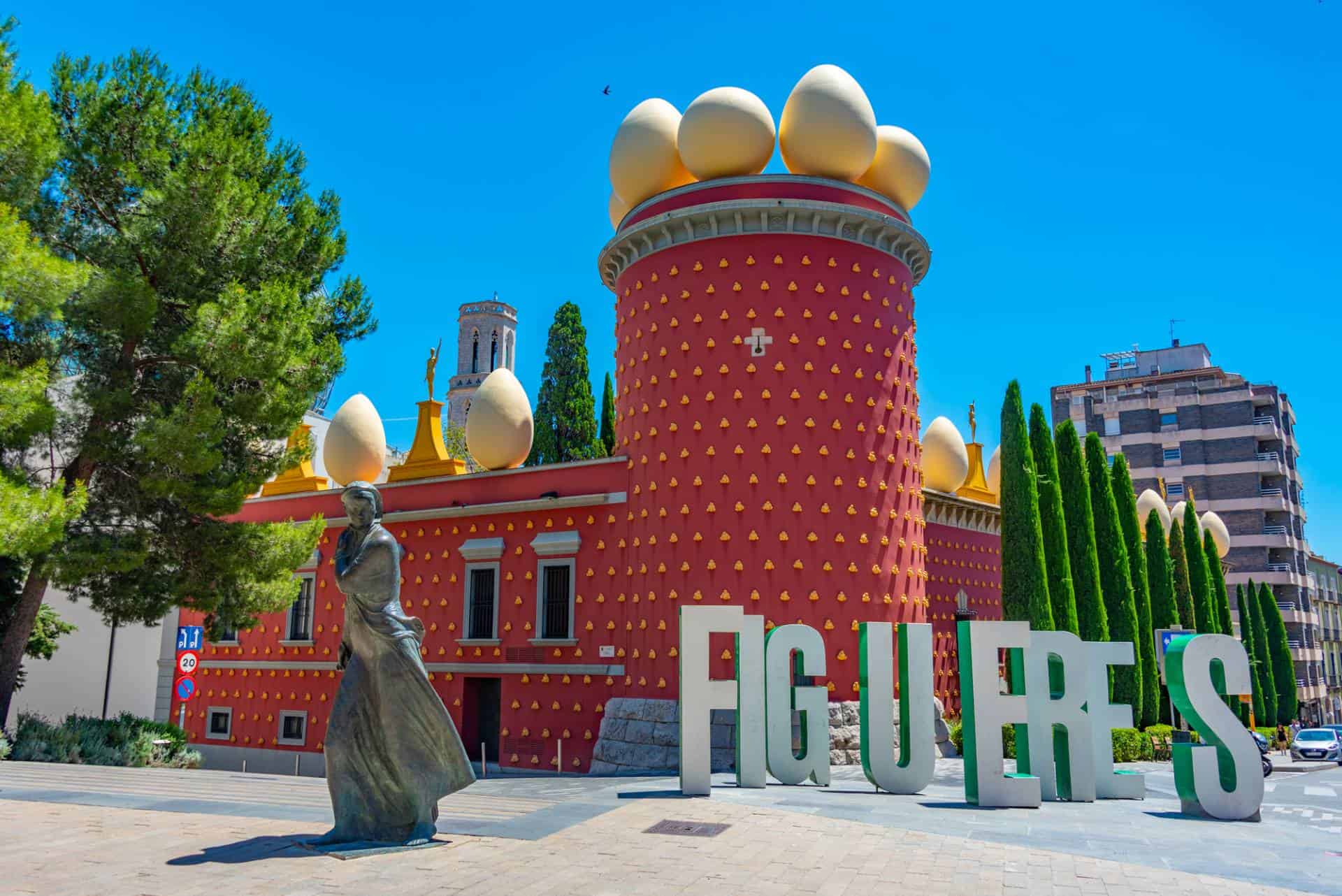 The eccentric and mad compositions of one of history's greatest Surrealist painters seem to be more popular now than ever. His appeal has also created a massive groundswell interest from younger audiences, and he enjoys almost cult-like status. Of the various places where his works are now scattered (he had a long life and was very prolific), the most dedicated museum to his causes exists in his birth town of Figueres, about 100km northeast of Barcelona near the French border. Despite his frequent travels, he remained close to his Catalan heritage living much of his adult life in the sleepy fishing village of Port Lligat, about 20km east of Figueres near Cadaques. Tours of his house there, the Casa Museu Dali, are only allowed with reservations in advance. You will be whisked through the house where he lived off and on from 1930 to 1982 in a shameful 30 minutes, but it's well worth it.
Teatre-Museu Dali, which he stylized and embellished from 1961-1974, was a grand vision for the artist. He once said, "I want my museum to be a single block, a labyrinth, a great surrealist object. It will be [a] totally theatrical museum. The people who come to see it will leave with the sensation of having had a theatrical dream."
Foundation Dali-see Barcelona Tour: Book Here>>
Location:
The Teatre Museu Dali in Figueres, Spain: Book Here

Address: Plaça Gala i Salvador Dalí, 5, 17600 Figueres, Girona, Spain
Tel:

+34 972 67 75 00

Located in Dali's home town of Figueres. Salvador Dalí is buried in a crypt below the stage there.

The Espace Dali Museum in Paris, France: Book Here

Address: 11 Rue Poulbot 75018 Paris
Tel: (01) 42 64 40 10
Hours: Open every day 10 - 18:30
Features 300+ works, including sculptures, hand-signed etchings, and lithographs