Where do the bodies of the main Apostles and Saints now rest?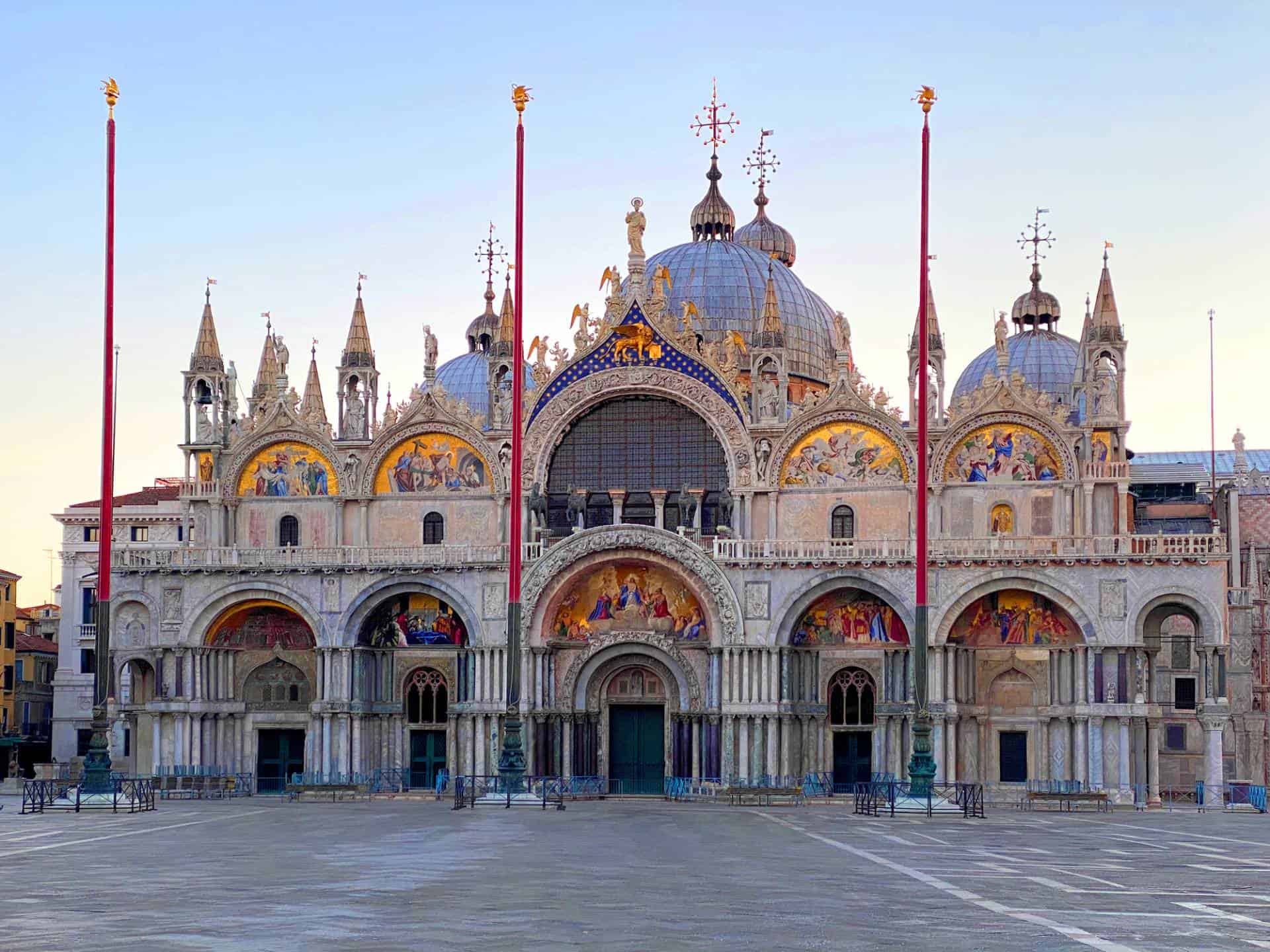 The final resting places of many of the main Apostles and Saints are revered destinations for pilgrims and hold significant religious and historical importance:
St. Mark - His remains rest in St. Mark's Basilica in Venice, Italy. In 828 AD, Venetian merchants brought his relics from Alexandria, Egypt, and they were enshrined in the basilica, a testament to the city's devotion.
St. Peter - Buried in a necropolis near the site of his crucifixion in Rome in 64 AD. Emperor Constantine ordered the construction of a basilica over his tomb in 324 AD, which stands today as the largest basilica in the world.
St. James (Santiago) - According to tradition, his tomb is located in the Catedral del Apostol in Santiago de Compostela, Spain. The discovery of his remains in 813 AD led to the construction of a church above his burial site.
The Three Wise Men (Magi) - Their shrine is believed to be in the Cologne Cathedral (Dom) in Cologne, Germany. It is said to house their earthly remains, making it a significant pilgrimage site.
St. Anthony (of Padova) - His tomb is situated within the Basilica di Sant'Antonio in Padova, Italy. This basilica, located about 30km west of Venice, is a place of devotion and pilgrimage for those seeking St. Anthony's intercession.
St. Francis (of Assisi) - His tomb lies within the Basilica di San Francesco in Assisi, Italy. This Umbrian town in central Italy is a site of profound religious significance, dedicated to the beloved patron saint.
St. Valentine - His relics were transferred from Rome, and he now rests in Madrid.
St. Ambrose - His tomb is located in the Basilica di Sant'Ambrogio in Milan, Italy. He is revered as the patron saint of the city.
These final resting places serve as important pilgrimage sites, drawing faithful from around the world to pay homage to these venerated saints and apostles.