Where are the famous writers now buried?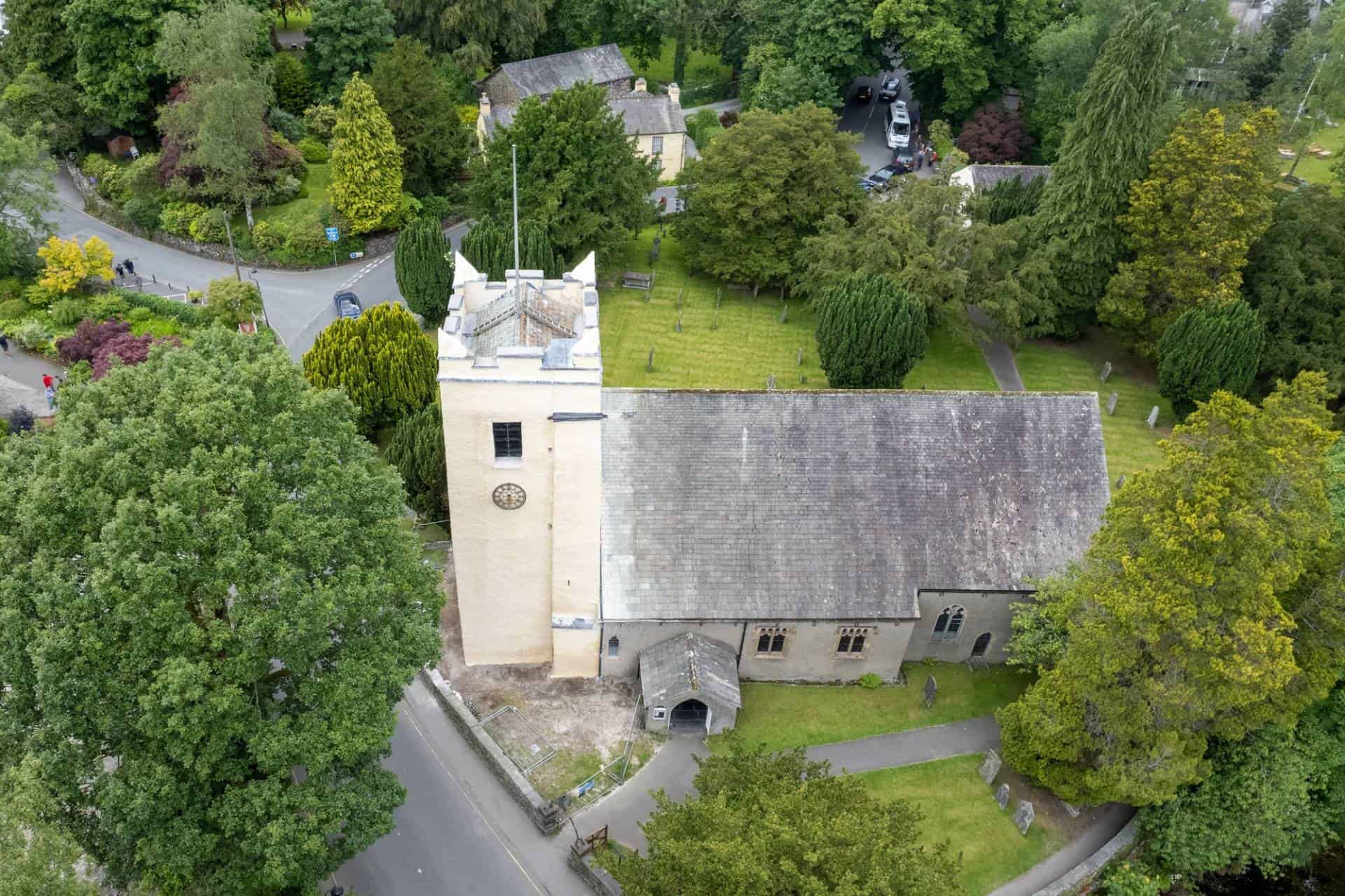 Poet Ezra Pound is buried on the tiny island of San Michel Isola in Venice
William Wordsworth is buried inside St. Oswald's church in Grasmere (Lakes District), England.
Both the tombs of Soren Kierkegaard and H.C. Anderson are located at the Assistens Kirkegard (Assistens Cementary) in Copenhagen, Denmark.
Did You Know?
Cervantes, author of Don Quixote, died on the same day as William Shakespeare on April 23, 1616 (Shakespeare was also born on this date as well).
Friedrich Nietche's Thus Spoke Zarathustra, was written mainly during his stay in the mountain top-village of Eze, located in the Cote d'Azur of France.
Lord Byron legendary poem, The Prisoner of Chillon (1816), was written about the Priest Francois Bonivard, a imprisoned in the Castle of Chillon's dungeon (located 2km southeast of Montreaux in Switzerland) from 1530 to 1536 for preaching Reformation ideals. Jean Jacques Rousseau, Shelley, Victor Hugo, and Alexander Dumas have also written of the famed castle.
At the Casa di Dante in the Trastavere district of Rome, readings from the Divine Comedy held every Sunday from November to March. The address is x.
Both the world's first typewriter, as well the world's first tape recorder, are on display at the Technical Museum of Denmark located at 23 Nodre Strandvej in Copenhagen.
Washington Irving (same author of xxx) lived in the Alhambra from xxx and went on to produce his legendary novel, Tales of the Alhambra, first published in xxx. He was the American ambassador to Spain at the time.
Scottish author Robert Louis Stevenson wrote a book entitled, Travels with a Donkey in the Cevennes, about his 220 kilometer, 12 day journey through the upper Languedoc (from Le Monastier to St. Jean du Gard, south-central France) accompanied by his trusty donkey named Modestine. Donkeys can still be rented from x and this pilgrimage remains quite a popular excursion.
Lewis Carroll lived in Guildford, England and wrote Alice in Wonderland while he was in Oxford, England. See aliceinoxford.net or call +44 01865 276 492.
"Hamlet's Castle" is actually located on the island of Helsingor (Elsinor in English) about 25 miles north of Copenhagen in Denmark.
Finland claims to have a 100% rate for literacy