Where are the best Red Light Districts and how much does it cost?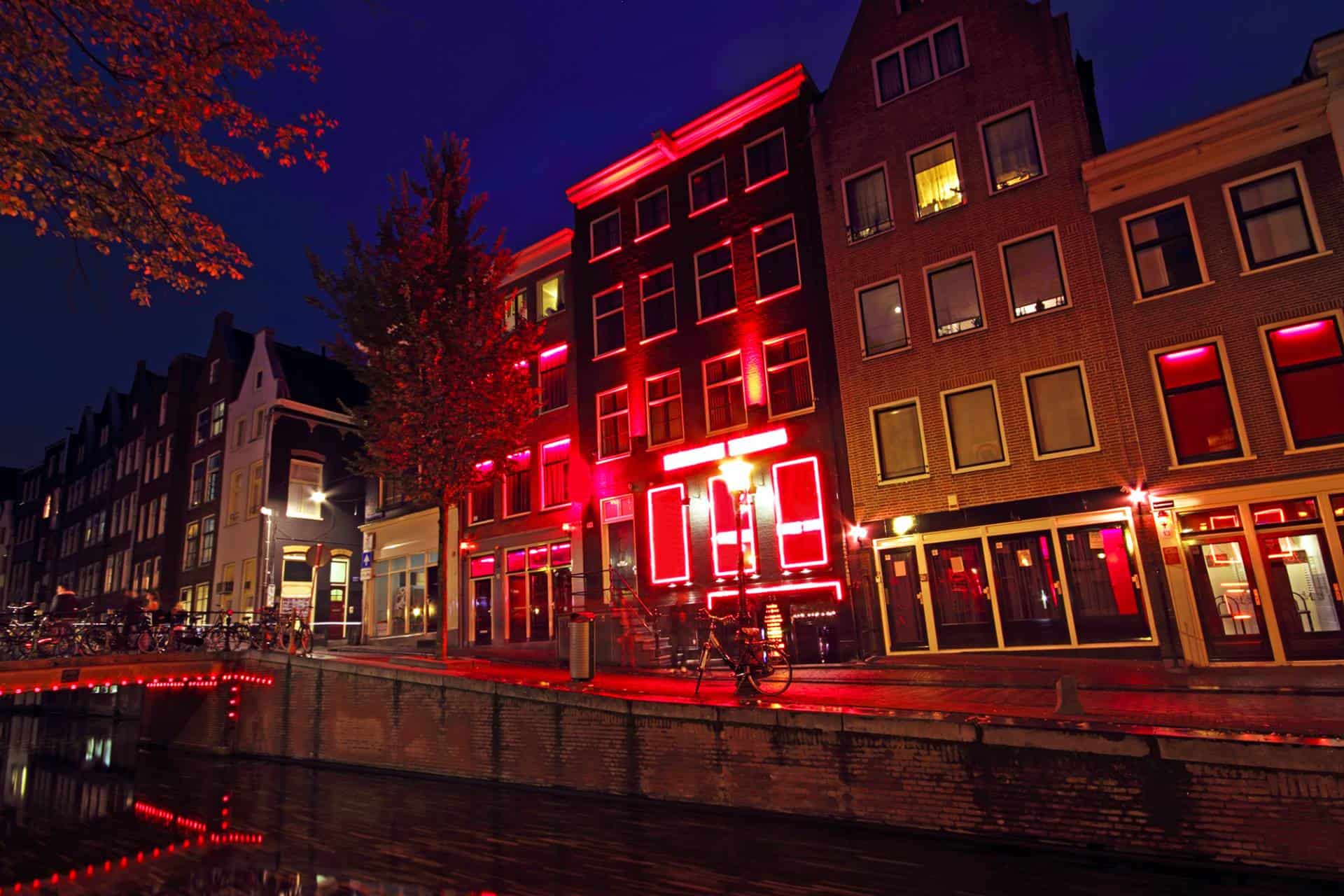 Well, the world's oldest occupation is in no fear of fading any time soon. Although virtually every major city has some form of a red light district, some more notable ones include Amsterdam's Walletjes, Hamburg's Reeperbahn, Paris's Pigalle district.
Prostitution in Amsterdam has largely been condoned since Napoleon first legalized it back in 1815. Called the Walletjes in Dutch, the red light district consists of the triangular area that lies between the Central Station, the Nieuwmarkt, and the Dam; and is one of the oldest parts dating back to the middle ages. Here over 5,000 prostitute sit in their little windows with the red lights in 6 hour shifts, pay taxes on their earnings, can join the Red Thread union, and all told generate nearly 286 million pounds per year in total revenue. No doubt about it, it's big business. Around 100,000 people visit nightly, some 97% of them are just tourists there to gawk. According to the riotously funny comedy show, Boom Chicago, which puts out a great pamplet on Amsterdam, the girls rent their windows for about 100 to 150 Euros for a shift and on average, rake in a cool 500 to 750 Euros per day.  "Johns" would be expected to pay around 50 Euros for what they call a "suck and fuck" and about 100 euros for full sex. Clients' recieve about 15 minutes to do their business, and must wear a condom.
The Prostition Information Center is a good resource for finding more about the whole life of a worker. Their address is:
The Casa Rosso located on Oude-zijds Achter-burgwal 105 would be the most popular and surprisingly unsleazy sex show for those interested in watching other people engage in live sex acts. The most notorious brothel in Amsterdam is called the YabYum ( www.yabyum.nl ) and is located at Singel 295.