Where are the best casinos located in Europe?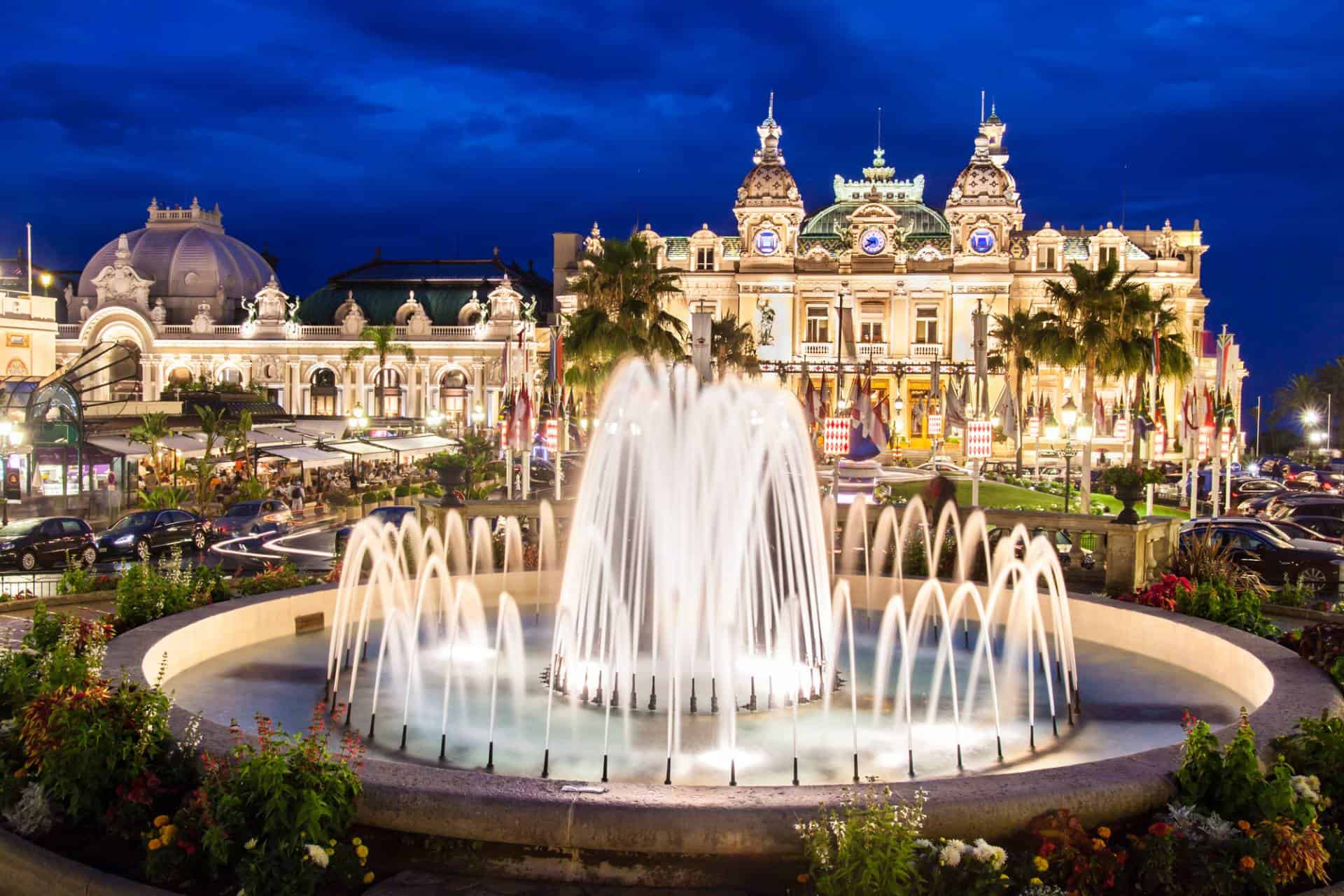 This should be one of the first lessons for a person in James Bond training. He plays Baccarat usually by the way, pronounced bak-ar-ah. It is generally regarded as the most glamorous of all gambling games. Entrance will cost 10 Euros, and don't forget to bring a passport/carte d'identite and wear your best clothes as they do enforce a dress code. See www.templesofgambling.it for links to other casinos around Europe.
*insert Baccarat table with key & instructions of play
Europe is home to several renowned casinos, known for their opulence, entertainment offerings, and gaming experiences. Here are some of the best casinos in Europe:
Casino de Monte-Carlo, Monaco:

Situated in the tiny principality of Monaco, this world-famous casino is known for its elegance and grandeur. It has been featured in numerous movies and is a symbol of luxury.
Grand Casino at Monte Carlo, Monaco-Place du Casino. Opened since 1857 when Prince Charles III of Monaco decided to legalize gambling, it is undoubtedly the most famous casino in the world. Address: Place du Casino, Pincipaute de Monaco. Telephone: (+377) 92 16 20 00. See casino-monte-carlo.com

Casino Baden-Baden, Germany:

This historic casino in Baden-Baden, Germany, is one of the oldest and most beautiful casinos in Europe. It offers a sophisticated gaming experience in an opulent setting.
Baden Baden, Germany- opened in 1748 by Edouard Benazet, very prestigious. Minimum table bets for roulette and slots are 5 Euro, poker and blackjack 10 Euro, and baccarat 100 Euro. Phone: 07221 30240. Address: Kaiserallee 1. See casino-baden-baden.de

Casino di Venezia, Italy:

Located in Venice, Italy, this casino is housed in a magnificent palace along the Grand Canal. It's one of the oldest casinos in the world and offers a unique gaming experience.

Casino Barcelona, Spain:

Situated on the shores of the Mediterranean, Casino Barcelona offers a wide range of gaming options along with entertainment, dining, and nightlife experiences.

Casino Estoril, Portugal:

Known as the largest casino in Europe, Casino Estoril is located in Estoril, near Lisbon. It has a rich history and offers a diverse range of entertainment options.

Casino de Spa, Belgium:

Located in Spa, Belgium, this historic casino dates back to the 18th century. It's known for its charming architecture and offers a variety of gaming options.
In 1765 Prince Bishop of the Province of Liege opened this casino in a resort town famed for its mineral bath complex with 65 slots and 10 gaming table.. Address: Rue Royal 4. Phone: 8777 2052.

Casino de Deauville, France:

Situated in the elegant seaside town of Deauville, this casino is known for its Belle Époque architecture and luxurious atmosphere. It's a popular destination for both gaming and entertainment.

Casino Portomaso, Malta:

Located in St. Julian's, Malta, Casino Portomaso offers a modern gaming experience in a stunning Mediterranean setting. It's part of a larger complex that includes restaurants, bars, and a marina.