What's the best cooking school to study at in…?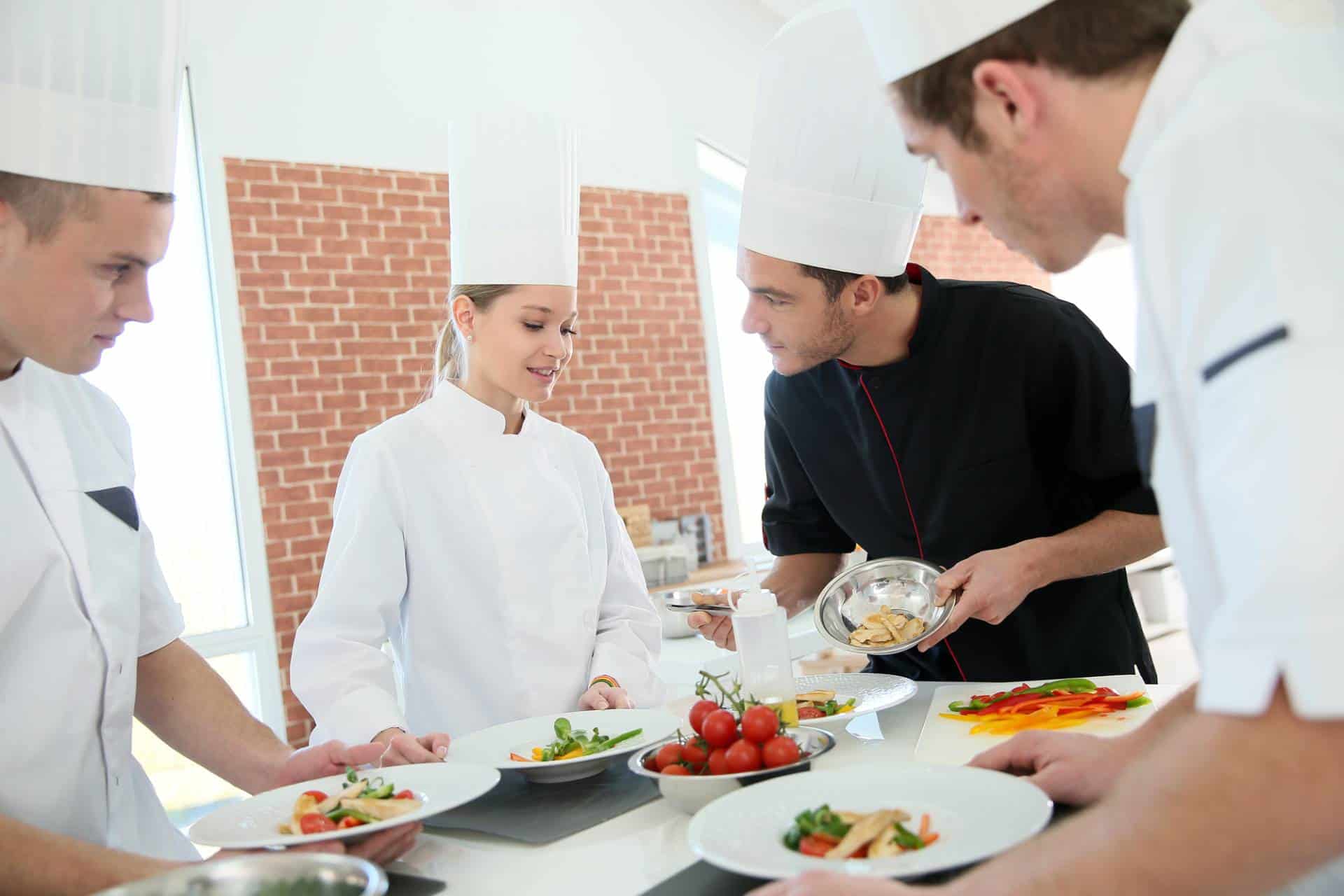 There are several prestigious cooking schools in Europe, each with its own strengths and specialties. The "best" cooking school for you may depend on factors like your specific interests, budget, location preferences, and the type of culinary education you're seeking (e.g., classic culinary arts, pastry, baking, etc.). Here are some renowned cooking schools in Europe:
Le Cordon Bleu - Paris, France: Le Cordon Bleu is one of the most famous culinary schools in the world, with a history dating back to 1895. Its Paris campus is particularly esteemed for classic culinary training.
Apicius - Florence, Italy: Apicius is a leading culinary institute in Italy, known for its focus on Italian cuisine and its location in the heart of Florence.
Basque Culinary Center - San Sebastian, Spain: Located in the culinary hotspot of San Sebastian, this school is known for its innovative approach to gastronomy and culinary arts.
ALMA - La Scuola Internazionale di Cucina Italiana - Colorno, Italy: ALMA is Italy's leading international culinary school, offering a wide range of programs in Italian cuisine.
École Ducasse - Paris, France: This school offers a range of culinary programs, including a Bachelor's degree in Culinary Arts and an intensive diploma program.
Ballymaloe Cookery School - County Cork, Ireland: Ballymaloe is a renowned school for traditional Irish cooking, known for its emphasis on using local and seasonal ingredients.
FERRANDI Paris - Paris, France: FERRANDI is a respected culinary and hospitality school in Paris, offering a variety of programs including pastry, cuisine, and more.
The School of Artisan Food - Nottinghamshire, England: This school focuses on traditional and artisanal food production methods, including bread-making, cheese-making, and charcuterie.
Gastronomicom - Cap d'Agde, France: This school offers a range of programs, including culinary arts, pastry arts, and French bakery arts.
Dubrulle Culinary Arts - Vancouver, Canada (affiliated with Le Cordon Bleu): While not in Europe, this school is affiliated with Le Cordon Bleu and offers a range of culinary programs.
Some of the most famous French chefs include Paul Bocuse, Roger Verge, and Alain Ducasse. Don't forget about Julia Child's pal Jacques Pepin either.