What is the difference between the various religious symbols and crosses of Europe?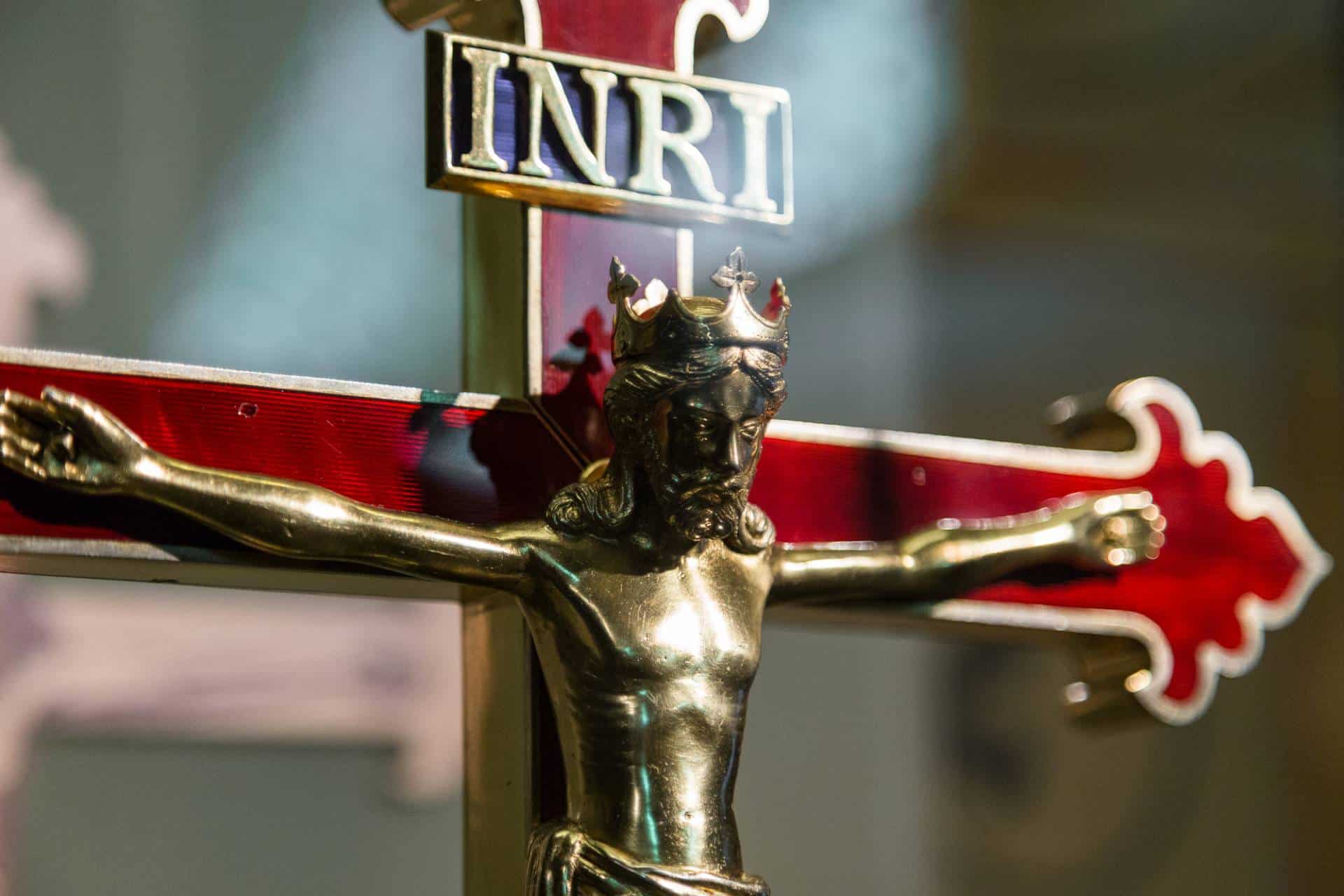 See Table- (Cambridge Factfinder p.420)
Did you know?
According to the Irish Almanac of 1998, despite lowering attendance Ireland still has the highest number of regular church goers per capita in Western Europe.
The acronym I.N.R.I. will often be seen above statues or carvings of Jesus Christ throughout Europe. In Latin it stands for the following: I
Although nearly 25 million people consider themselves members of the Church of England, only 1.2 million actually attend a service at least once a week.
The Archbishop of Canterbury is the highest… See www.canterbury.co.uk
The Old Church, or De Oude Kerk, located in Amsterdam has the largest and oldest timber frame roof (22m high) in Europe. See www.oudekerk.nl
Stephansdom in Passau, Germany boasts having the world's largest church organ containing over 17,000 pipes.