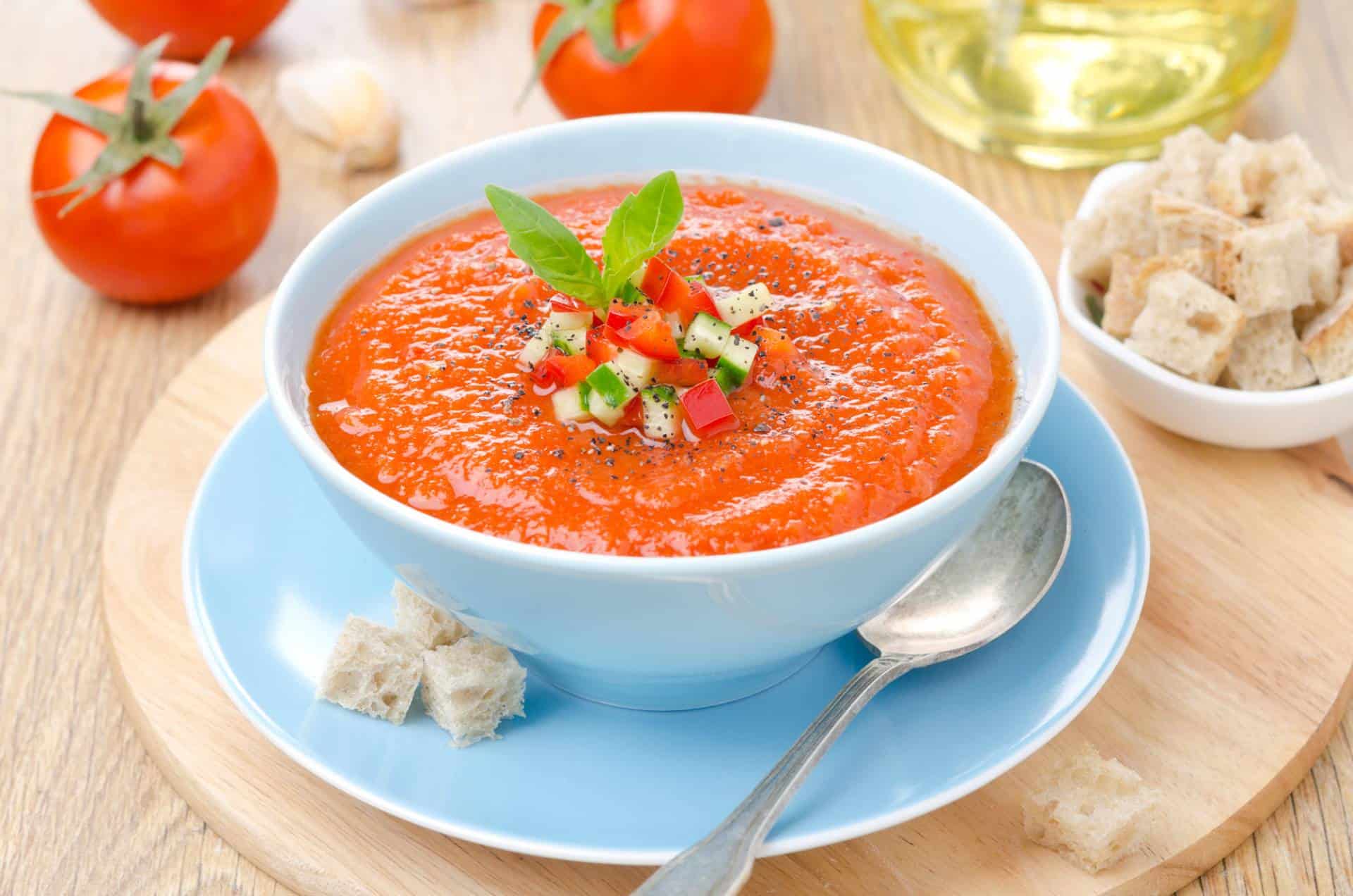 Gazpacho is a cold soup that originates from Spain, particularly in the southern regions like Andalusia. It is known for its refreshing and vibrant flavors, making it a popular choice, especially during hot summer months. My favorite recipe makes about 6 servings and calls for:
1 large can whole tomatoes with liquid
1 cup tomato juice
1 clove minced garlic
1 peeled, seeded, and chopped cucumber
1 stalk of celery, finely chopped
1 small green chile finely chopped and seeded (or 1/8 teaspoon cayenne pepper)
¼ cup mild red onion, finely chopped
¼ cup green bell pepper, finely chopped with seeds removed
1 tablespoon red wine vinegar
3 tablespoons olive oil
1 teaspoon salt
½ teaspoon sugar
½ teaspoon dried oregano
Optionals: lime wedges, avocado, sour cream, cilantro, and garlic croutons
To make: Puree into a large bowl, cover and refrigerate until chilled. Top with optionals and enjoy.