What are the top pilgrimage sites of Europe and where are they?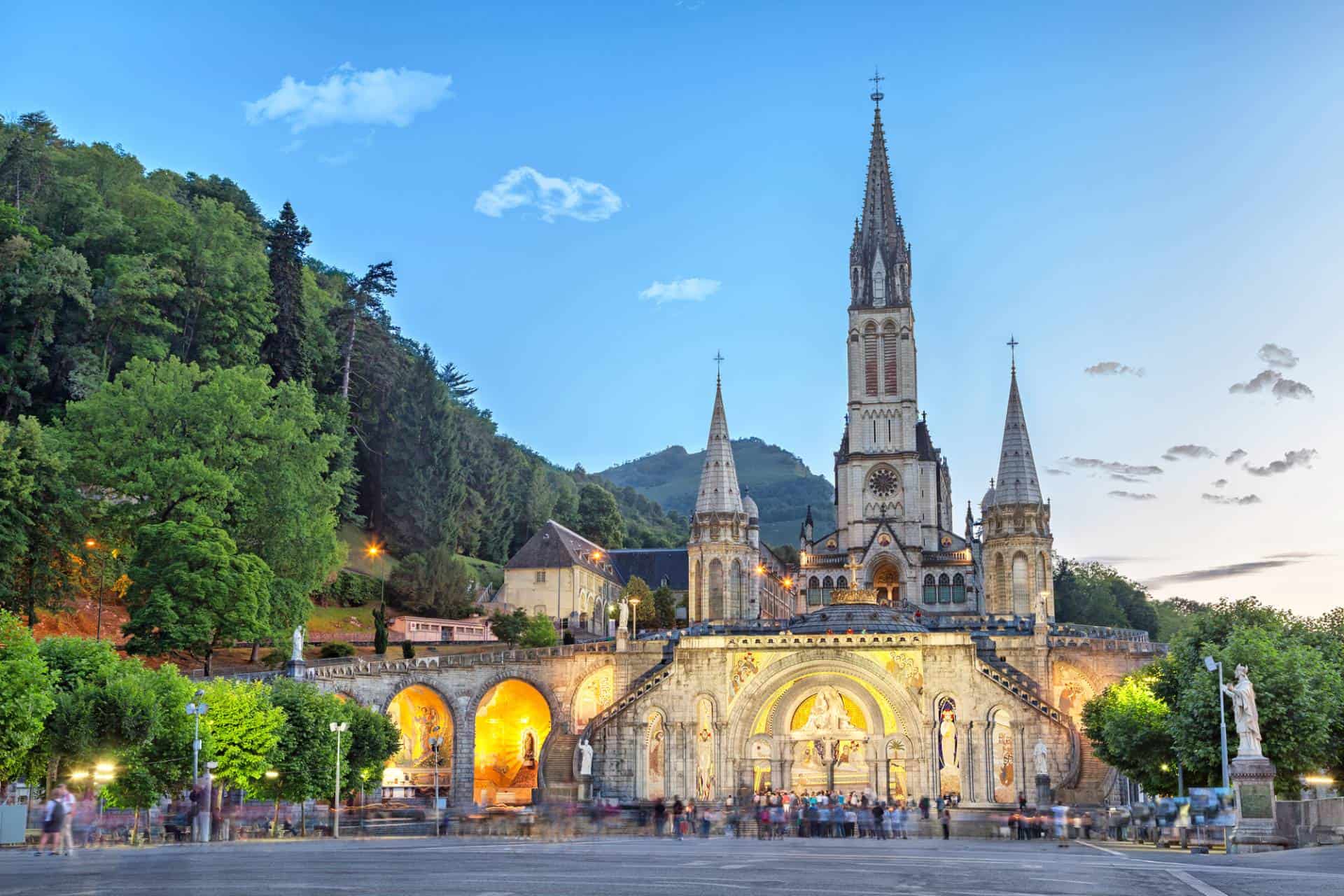 Europe is rich in pilgrimage sites, both for Catholic and Protestant believers, with each site carrying its own profound spiritual significance:
Vatican (Rome, Italy):

Description: The Vatican, located within Rome, is not only home to St. Peter's Basilica and the Sistine Chapel but also serves as the spiritual center of the Catholic Church. It houses the tombs of numerous popes and is renowned for its awe-inspiring architectural grandeur. The Swiss Guard, an elite 100-man army, still dons uniforms designed by Michelangelo himself. Additionally, the Vatican boasts its own postal service and even offers accommodation at the Residenza Paulo VI, the only hotel within Vatican City.
Noteworthy: Annually, the Vatican welcomes around 3 million pilgrims, and during the Jubilee in 2000, it saw an astounding 8 million visitors.

Fatima (Portugal):

Description: Fatima holds immense significance due to the apparitions of the Virgin Mary to three young shepherds—Lucia, Francisco, and Jacinta—in 1917. The secrets revealed during these apparitions were kept confidential until they were disclosed by the Vatican in May 2000. The site is deeply revered by Catholic pilgrims and stands as a testament to faith and devotion.
Noteworthy: The apparitions and the revelations of the three secrets have left an indelible mark on the Christian world.

Lourdes (France):

Description: Nestled in the picturesque southwest of France near the Pyrenees, Lourdes has become the second most-visited city in France, largely due to its status as a prominent Catholic pilgrimage destination. In 1858, 14-year-old Bernadette Soubirous experienced 17 visions of the Virgin Mary in a nearby cave. A spring emerged from this very spot, believed to possess healing properties.
Noteworthy: Lourdes' significance in the Catholic faith and its curative spring continue to draw faithful pilgrims from around the globe.

Camino de Santiago (Road of St. James, Spain):

Description: The Camino de Santiago traces the path believed to have been taken by St. James. It culminates in Santiago de Compostela, where the saint is said to be buried. Pilgrims embark on this transformative journey, seeking spiritual growth and reflection.
Noteworthy: Many books, including Paolo Coelho's "The Pilgrimage" and Shirley MacClaine's works, have been inspired by this ancient pilgrimage.

Zaragoza (Spain):

Description: Situated along the banks of the Ebro river in northeastern Spain, Zaragoza holds a unique place in pilgrimage history. It is where, in 40 AD, St. James reportedly witnessed a vision of the Virgin Mary descending from a marble pillar, providing him with encouragement.
Noteworthy: This vision is distinct in that it occurred while the Virgin Mary was still alive, adding to the significance of Zaragoza as a pilgrimage site.
These pilgrimage sites offer not only spiritual enrichment but also a profound connection to the religious history and heritage of Europe. They stand as enduring symbols of faith, devotion, and the power of divine encounters.