What are the Top 5 Best Views of Rome?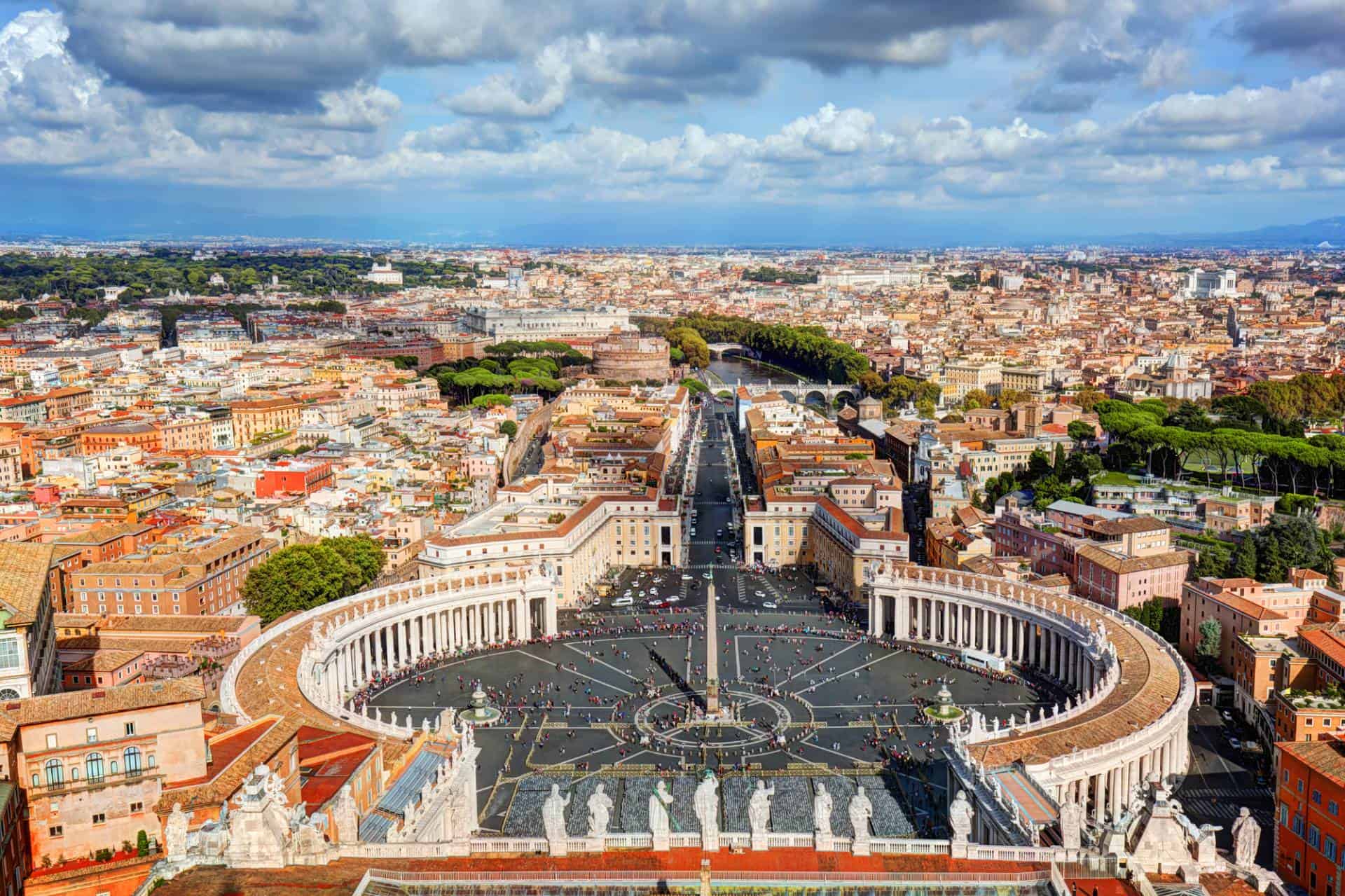 Not necessarily in this order and definitely the subject of great debate, the following locations are both dreamy, romantic, and photo worthy stops that won't disappoint. Here are 5 of the best views in Rome, Italy:
St. Peter's Basilica Dome: Climb to the top for a breathtaking view of Vatican City and the surrounding area. Climb the 551 small steps, it's well worth it.
Castel Sant'Angelo: This historic fortress offers a stunning view of the Tiber River and the Vatican.
Pincio Terrace (Terrazza del Pincio): Located in Villa Borghese Gardens, it provides a panoramic view of Piazza del Popolo and beyond.
Gianicolo Hill (Janiculum Hill): Offers one of the best panoramic views of Rome, especially beautiful at sunset.
Orange Garden (Giardino degli Aranci): Located on the Aventine Hill, it offers a stunning view of Rome with the dome of St. Peter's Basilica in the background. Undoubtedly one hardest to find, but certainly one of the coolest photos in town. If lined up properly, the dome of St. Peter's is perfectly centered through the keyhole of a doorway.
Other Great Views Include:
Capitoline Hill (Campidoglio): From here, you can see the Roman Forum and parts of the Colosseum. Pretend you're an ancient Senator as you gaze out over the ancient Roman Forum ruins.
Villa Medici Terrace: This terrace offers a unique view of Rome from above the Spanish Steps.
Vittoriano Monument (Altar of the Fatherland): Take the elevator to the top for a view of the Roman Forum and the Colosseum.
Quirinale Palace Gardens: This lesser-known spot offers a view over Rome's rooftops and its many domes.
Climb the Dome of the Pantheon: While inside the Pantheon, you can climb to the top of the dome for a unique view of the city.
Rooftop Bars and Restaurants: Several rooftop bars and restaurants in Rome offer stunning views of the city, including places near the Spanish Steps and the Colosseum.
Palatine Hill: From this ancient Roman site, you'll have a view of the Roman Forum and the Circus Maximus.
Piazza di Spagna (the Spanish Steps): Not the highest perch in Rome, but definitely one of the coolest places to watch a sunset and people watch.