What are the Top 5 Best Views of London?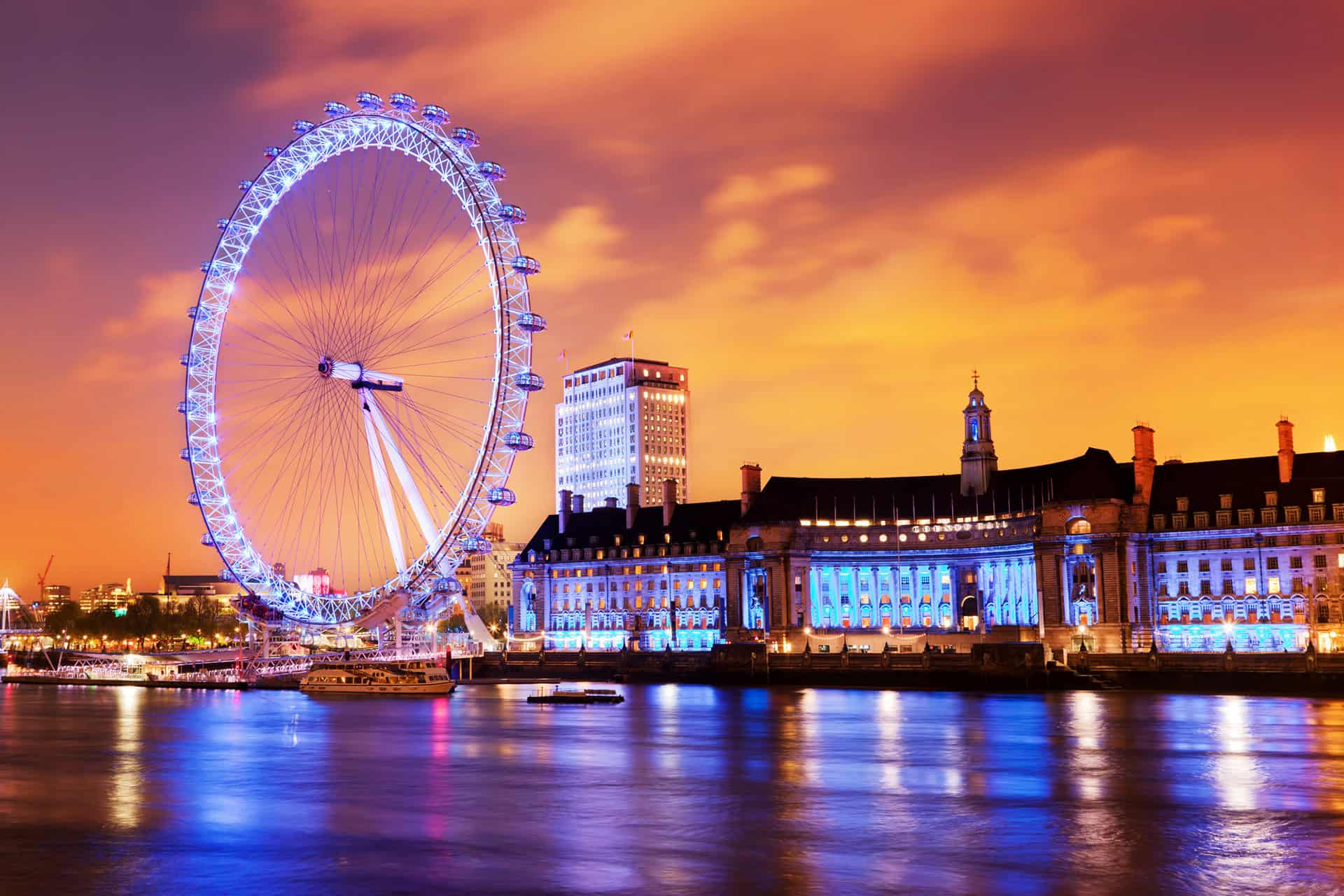 While the two tallest buildings in London (the Canary Wharf Tower at 800 ft/244m and the BT Tower at 619 ft/189m ) are not available for visits, however the 3rd largest, Tower 42, which stands at 600 ft/183m does have restaurants on its 24th and 42nd floors respectively. Also, the uber cool Gherkin Building located at 30 St Mary Axe in the financial district is not open to the public but you can visit Helix restaurant and Iris bar on the top floors and have incredible panoramic views of the City.
The London Eye standing at 135 M high and is the 4th largest structure in the city. This huge Ferris wheel takes 30 minutes to complete a full rotation. It's a giant observation wheel on the South Bank of the River Thames that provides fantastic views of the city. Each capsule offers unobstructed vistas, making it a popular choice for visitors seeking a unique perspective.
The Tower Bridge over the Thames River. This glass-floored walkway offers a unique view of the Thames and the traffic below.
Atop the famed St. Paul's Cathedral.  Climb to the top of the dome for a stunning view of the surrounding area, including the Millennium Bridge and Tate Modern.
The Shard: The viewing platform at The Shard offers a 360-degree panoramic view of London, including iconic landmarks like Tower Bridge and St. Paul's Cathedral.
The Bell Tower atop Westminster Cathedral which stands at 284 feet (87m) high. Climb the tower for an alternative view of Westminster and the surrounding area.
Other phenomenal views include: