What are the best Champagnes of France?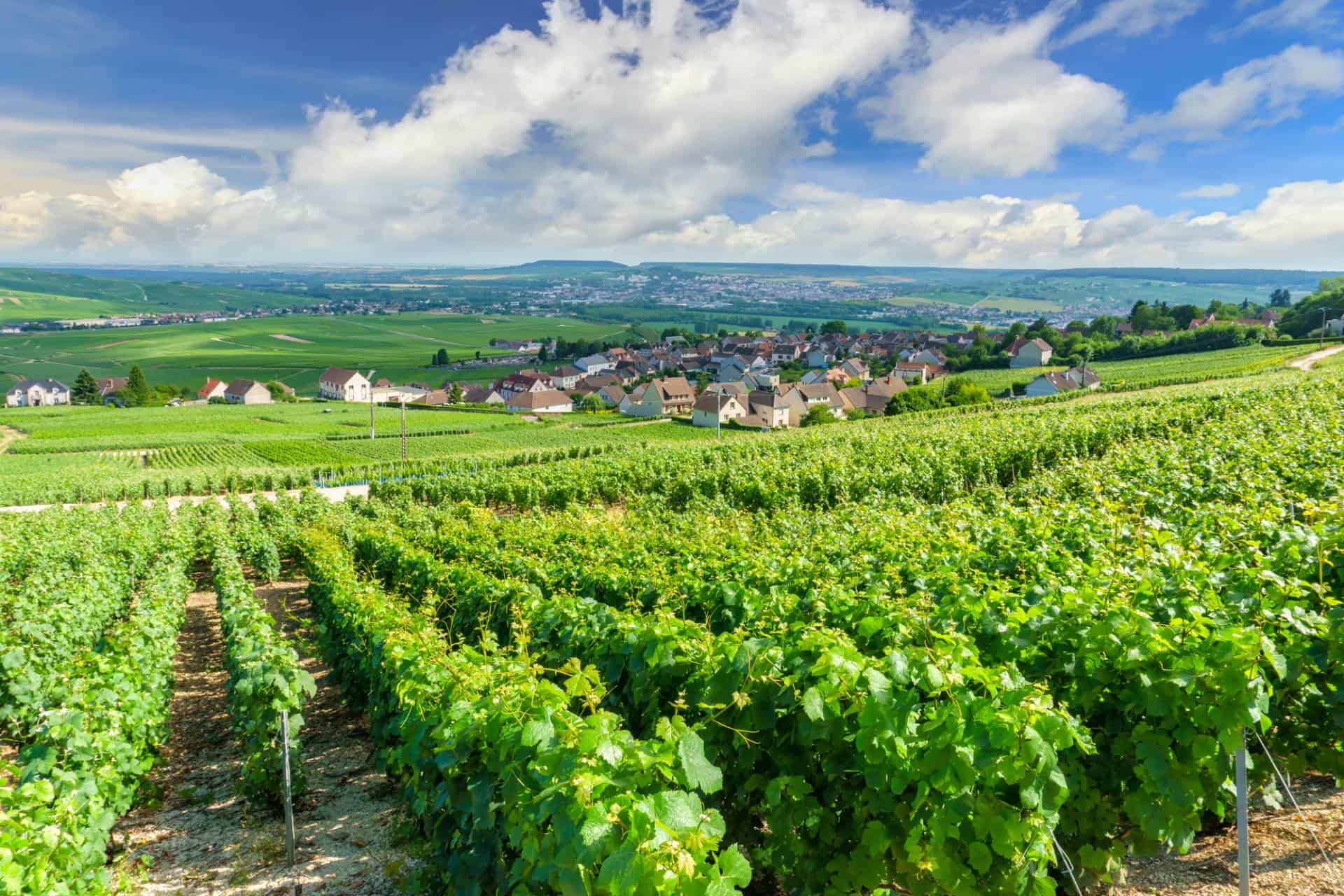 Champagne is simply a region east of Paris highlighted by its main cities of Epernay and Reims. Within this growing zone some of the finest sparkling wines in the world are created. The famed Champagne house Moet et Chandon named its legendary vintage 'Dom Perignon' after the inventor of champagne, a blind Benedictine monk Dom Pierre Perignon (1638-1715).
It is important to note the great variety of styles available. With these various classifications for champagnes (and sparkling wines) terms to know include cuvee, which refers to the vintage; and  other references to the wine's sugar content such as brut -bone dry;  extra sec -dry; sec- slightly sweet; demi-sec-slightly sweet; and doux -very sweet. For more info, see www.champagnes.fr
Incidentally, the Spanish have their version of sparkling wine referred to as cava and the Italians produce both prosecco and asti spumanti. Heres the top 8 vintage Champagnes of France:
Dom Pérignon (Moët & Chandon):

Flagship Cuvée: Dom Pérignon Brut
Dom Pérignon is one of the most famous and prestigious Champagne houses in the world. The Dom Pérignon Brut is known for its complexity, elegance, and ability to age gracefully.

Louis Roederer:

Flagship Cuvée: Cristal
Cristal is a luxury Champagne produced by Louis Roederer. It is known for its refinement, purity, and exceptional aging potential. It's often associated with opulence and celebration.

Bollinger:

Flagship Cuvée: Bollinger Special Cuvée
Bollinger is renowned for its rich and full-bodied style. The Special Cuvée is known for its depth, complexity, and distinctive toasty notes.

Veuve Clicquot:

Flagship Cuvée: Veuve Clicquot Yellow Label Brut
Veuve Clicquot is known for its consistent quality and approachable style. The Yellow Label Brut is characterized by its vibrant fruitiness, freshness, and rich palate.

Krug:

Flagship Cuvée: Krug Grande Cuvée
Krug is celebrated for its uncompromising commitment to quality and its artisanal approach to Champagne-making. The Grande Cuvée is a blend of multiple vintages, known for its complexity and depth.

Pol Roger:

Flagship Cuvée: Pol Roger Brut Réserve
Pol Roger is known for its elegant and refined style. The Brut Réserve is characterized by its balance, finesse, and creamy texture.

Taittinger:

Flagship Cuvée: Taittinger Brut La Française
Taittinger is known for its fresh and delicate style. The Brut La Française is characterized by its fine bubbles, floral aromas, and crisp acidity.

Perrier-Jouët:

Flagship Cuvée: Perrier-Jouët Grand Brut
Perrier-Jouët is known for its floral and expressive style. The Grand Brut is characterized by its lively fruitiness, elegance, and balanced acidity.