What are some of the more legendary party spots?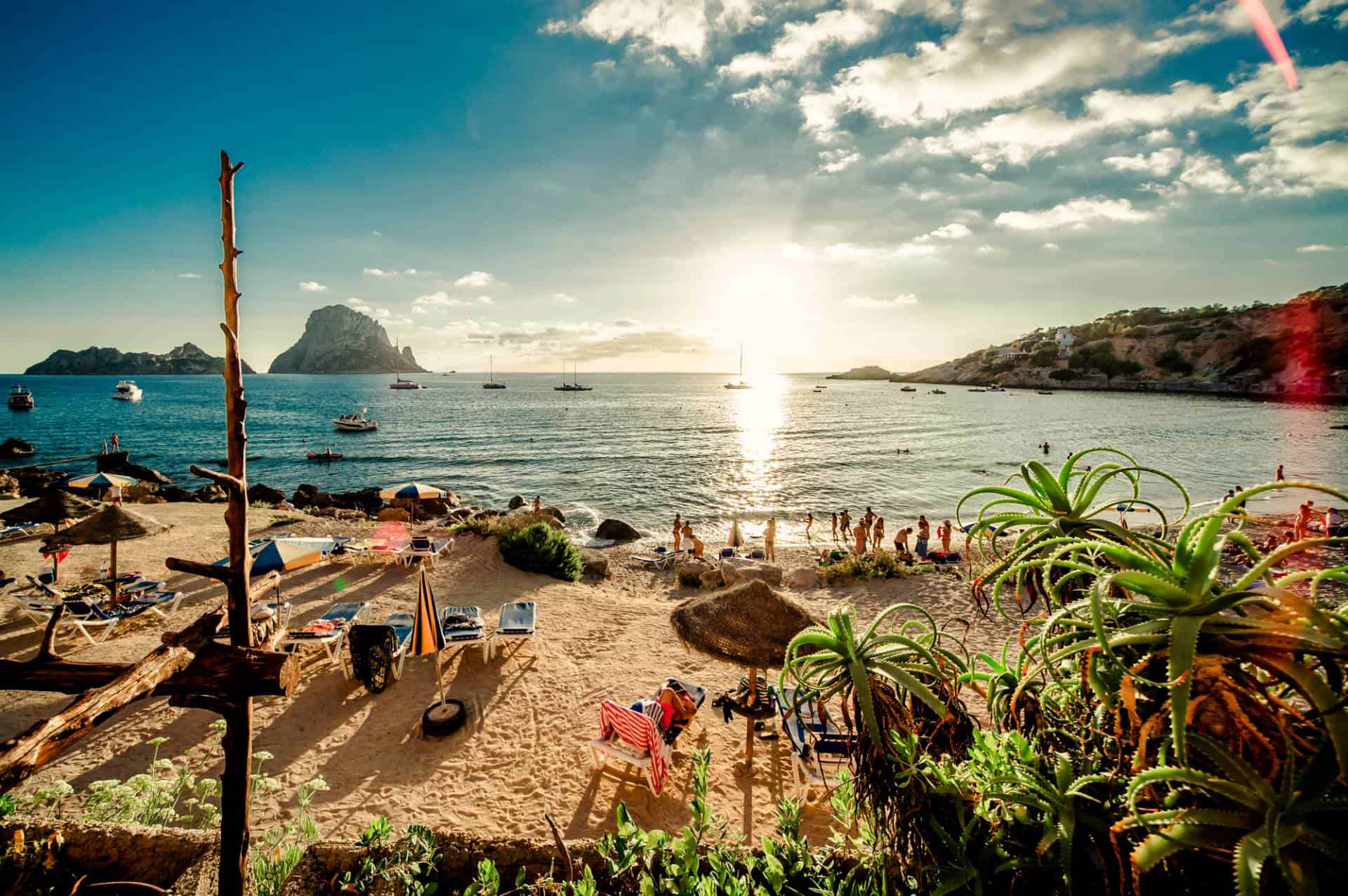 Europe is renowned for its vibrant nightlife and legendary party spots. Here are some of the more iconic and legendary party destinations in Europe:
Ibiza, Spain:

Known as the party capital of the world, Ibiza is famous for its electronic music scene, beach clubs, and world-class DJs. The island is home to some of the most legendary clubs, including Pacha, Amnesia, and Ushuaïa.
General info available at www.ibiza-spotlight.com. For up to date club and dj info see: www.ministryofsound.com. Why Ibiza? I don't really know. Ibiza covers 572 sq. Km's, has 88,076 residents as of the 2001 census but easily swells up to 300,000 during high season, and boasts an average annual high temperature of 21.5 degrees C maximum and 14 degrees C minimum.

Barcelona, Spain:

Barcelona offers a vibrant nightlife scene with beach clubs, rooftop bars, and a thriving electronic music scene. Poble Espanyol and Pacha Barcelona are well-regarded venues.
Barcelona's MareMagnum- a remnant of the 92 Olympics that now is a one-stop party destination with dozens of bars and discos all under one roof. They even have a mini-golf course for when you've danced too much. See www.maremagnum.es

Mykonos, Greece:

Mykonos is celebrated for its lively beach parties, chic clubs, and picturesque settings. Places like Paradise Beach, Cavo Paradiso, and Super Paradise Beach Club are well-known party hotspots.
Ios is the hottest party spot in the Cycladic chain. Laden with amazing white sand beaches, happening bars and all night discos in the old town, and a rockin' campground (www.iosgreece.com) on the other side of the island that is almost as good as the center. See www.iospartyisland.com
Corfu's Pink Palace-this backpacker's paradise has a reputation for excess and caters to the wild side in all of us. From toga parties to great beaches and watersports, they got it all covered. Think of it as a poor man's Club Med! See www.thepinkpalace.com

Berlin, Germany:

Berlin has a legendary nightlife scene, known for its techno clubs, underground venues, and 24-hour parties. Clubs like Berghain, Tresor, and Watergate are iconic in the electronic music world.
Munich's Octoberfest (during late Sept.) and Kunstpark Ost (rest of year). Kunstpark Ost is complete with 12 discos and 23 bars  and one of the most underrated party spots in Europe.