What are the Top 10 weirdest, most bizarre, and off-the-wall attractions across Europe?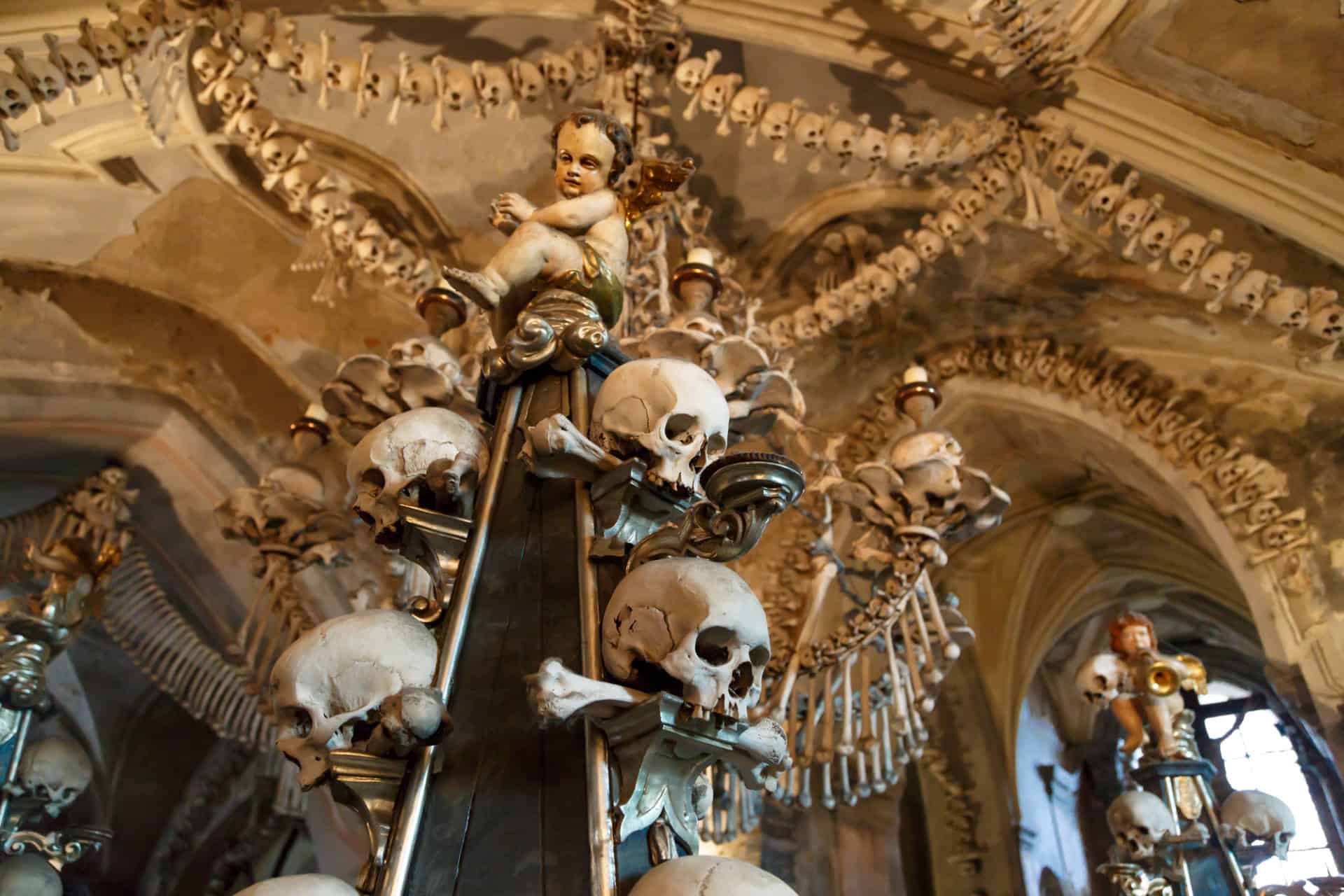 If you're feeling extra adventurous on your next trip to Europe here's a list of 10 attractions you'll have to check out:
Beer swimming pools – In the small village of Tarrenz, Austria, travelers can find swimming pools full of beer in the cellar of a 200-year-old brewery. The pools are filled with more than 42,000 pints of freshly brewed beer and are the only of their kind in the world.
Church of Saint Mary of the Conception of the Friars Minor Capuchin – This is known as the Bone Church of Rome and has more than 4,000 remains of friars in the crypt.
Sedlec Ossuary – The Sedlec Ossuary is a small Roman Catholic chapel in Kutná Hora, about an hour from Prague, in the Czech Republic. The ossuary is one of the most visited tourist attractions of the Czech Republic and has skeletons of between 40,000 and 70,000 people.
Avanos Hair Museum – This museum in Turkey has more than 16,000 hair samples, which adorn every surface. Many travelers even leave their own sample of hair as a token!
The Cube Houses in Rotterdam – Rotterdam, the Netherlands, is known for its modern architecture — including the Cube Houses. Travelers can visit the Cube House Museum to learn more and even experience it themselves by staying at the Cube Hostel.
Museum of Broken Relationships – Located in Croatia's capital, this museum was created by two friends after they combed through their collection of gifts they had received during their relationships. Over the years, the museum cultivated a huge collection of items donated by broken-up couples, from clothes to toothbrushes, wedding dresses, books, and more.
The Old Operating Theatre Museum – This London-based museum is a part apothecary and part amphitheater. It is dedicated to the history of Victorian surgery and medical treatment.
Froggyland – Froggyland, in Split, Croatia, is one of the most bizarre places in Europe. It's a small museum where you'll find over 500 stuffed frogs displayed in various human poses and situations. It's all here, from frogs being arrested to studying in school and even partaking in a frog circus. The museum was created by a taxidermy artist called Ference Mere, who spent ten years catching frogs at the pond by his home and carefully stuffing them.
Sólheimasandur plane wreckage One of the most unusual attractions in Iceland is the Sólheimasandur plane wreckage, a wrecked DC-3 Plane from the 1970s.
Torture Museum – This museum, located in Amsterdam, the Netherlands, contains more than 40 torture devices from all over Europe. Some of the display items are the iron maiden, Judas cradle, the rack, and many more, which were real instruments used in medieval Europe.