Exactly where did Princess Diana die?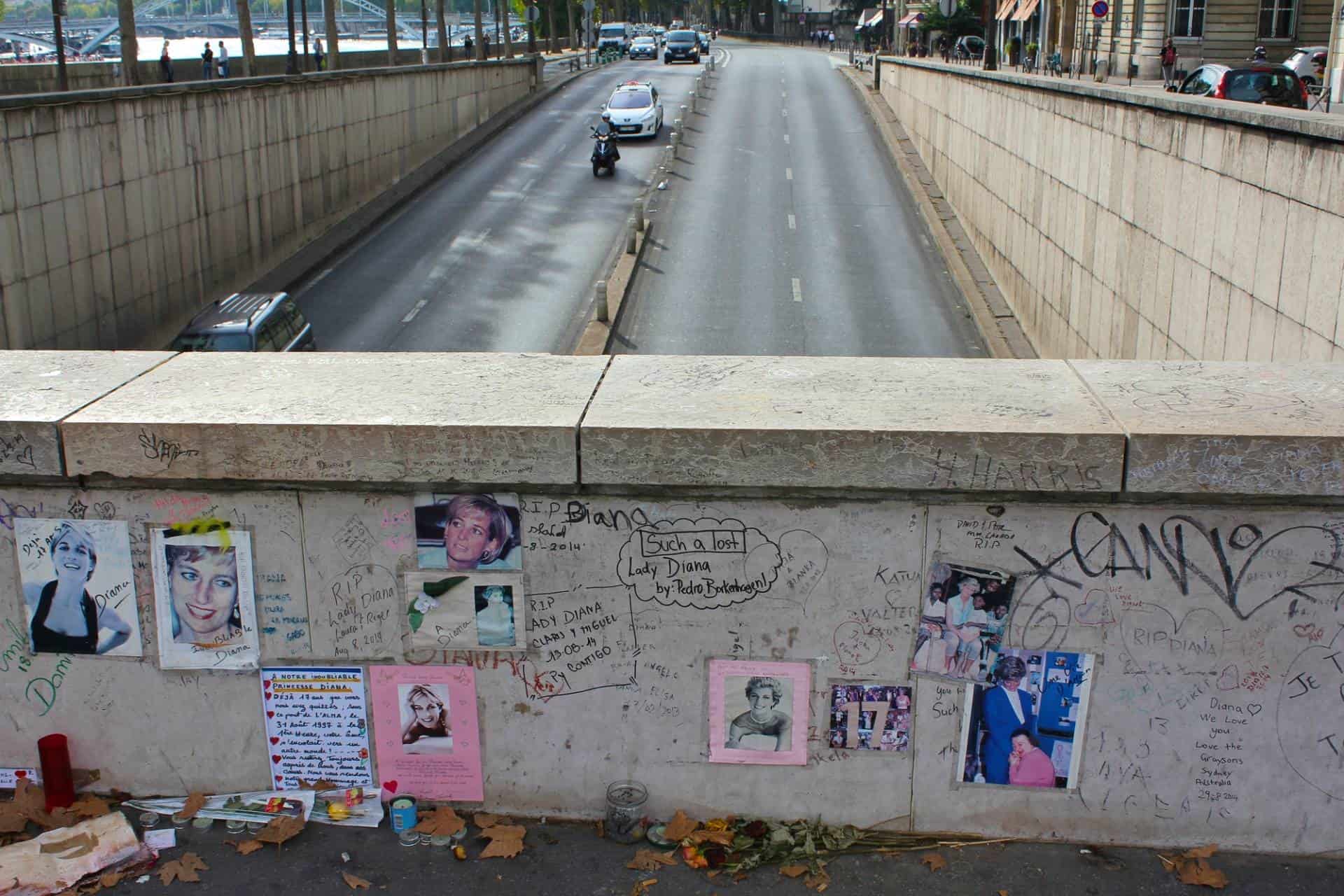 The exact site where 36 year old Diana, Princess of Wales was tragically killed on August 31,1997 lies on the approach to the Pont de l'Alma underpass which straddles the River Seine's right bank. Also killed in the black Mercedes 600 were 41 year old Egyptian millionaire film producer Dodi el-Fayed, and their 41 year old driver Henri Paul (legally drunk at the time). Only Princess Diana's bodyguard, Trevor Rees-Jones survived the collision. Their vehicle was traveling at speeds in excess of 100 mph/160 kph before crashing into the 13th concrete pillar of the underpass. Apparently, they were trying to evade pursuit by numerous paparazzi and press photographers. The princess was immediately rushed to the Pitie-Salpatriere hospital about 4 miles/6.5 kilometers, but died shortly before 4 am of a lung hemorrhage during a two-hour operation in intensive care. A makeshift memorial now lies above the tunnel just slightly west of the bridge. To visit take the subway Line #9 to the Alma Marceau Metro station.
Her body, however, is now buried at the stately Althorp House, the Spencer family home where Diana grew up just outside the village of Great Brington, England, on an island of the property's ornamental lake. Entrance fee for the museum and gardens is 10.50 pounds.
Should you be in London and wish to retrace her steps throughout the city, there are two separate walking tours available from the Original London Walks Company.